Texans Community | Houston Texans - HoustonTexans.com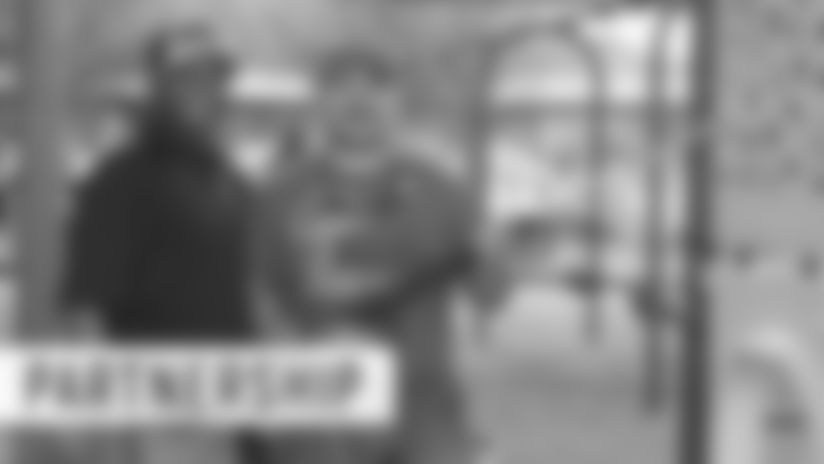 In 2018, Chevron became the Official Volunteerism Partner of the Houston Texans. To celebrate, the Texans and Chevron hosted a kickoff pep rally at Chevron's offices. This unique partnership focuses on engaging Chevron's large workforce in Houston with the Texans community initiatives. The partnership includes the participation of Chevron volunteers at three key Texans community events: the Running of the Bulls presented by H-E-B, the Houston Texans Kids Triathlon presented by Texas Children's Hospital, and Texans Care Volunteer Day presented by Chevron. During the course of the year, 725 Chevron employees registered to volunteer.
Through the Texans Care Volunteer Program, Texans employees devoted their time to projects and initiatives that bring positive change to the community. This year, staff volunteered more than 300 hours through projects such as stuffing backpacks with school supplies, packing food at the Houston Food Bank, mentoring children at the YMCA, and participating in Texans Care Volunteer Day.
In May 2019, the Texans hosted the seventh annual Texans Care Volunteer Day, where more than 2,000 Houstonians signed up to join players, Ambassadors, Lady Texans, TORO, Cheerleaders, and staff for a day of community service at seven locations: 8 Million Stories, the YMCA of Greater Houston, Children's Academy at Texas Medical Center, the Holthouse Boys & Girls Club, The Bridge Over Troubled Waters, Habitat for Humanity, Volunteers of America, and the Houston Food Bank. Due to inclement weather, plans were changed and everyone gathered at the Houston Food Bank to pack and sort thousands of pounds of food at its indoor facility. Employees of site sponsors Chevron, Palais Royal, Ashley HomeStore, BMW, and Jetco Delivery also joined, and Whataburger donated breakfast. In total, nearly 2,000 hours of service were invested in the Houston community, and the event was the number one trending topic on Twitter in Houston.
In 2015, the Texans created an initiative to recognize fans who give back to the community. Fans enter by sharing a photo on social media highlighting the work they're doing for their favorite nonprofit and tagging it #TexansCare. Each quarter, a submission is selected, and the featured nonprofit receives a donation. Since the program's inception, $40,000 has been awarded to local nonprofits, including the Houston SPCA, the Wounded Warrior Project, and The Women's Home.