San Diego head coach Marty Schottenheimer tried just about everything last season. His team lost its first five games and slipped out of contention before playoff discussions even began.

The Chargers finished 4-12, with a defense that ranked 27th in the league.
He said he considered shaking up the defense before the end of the season. Luckily for the Texans, he waited, hiring former Bills head coach and Falcons defensive coordinator in the off season to switch the team from a 4-3 (four linemen, three linebacker) defense to a 3-4 (three linemen, four linebackers).
Schottenheimer has run a 3-4 several times in his 28-year career.
"I think probably when you look at our defensive football team the transition to the 3-4 has created some problems for us, but in the overview we're much better for having done so," Schottenheimer said Wednesday afternoon. "I quite frankly was giving serious consideration to it going back even as far as last season when I watched some of the things that we were not getting done and some of the things other people were. It becomes very hard to find some of these big defensive linemen and I like speed on defense, so that defensive personnel gives you more speed."
The Texans defense runs a similar scheme. And while it may not be a huge advantage for the offense when the Chargers visit Sunday afternoon, it definitely gives them a little more confidence.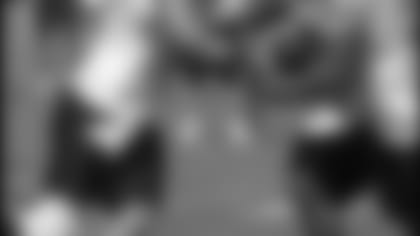 Carr and the offense have confidence they can perform against the 3-4.
"You don't see it (3-4 defense) a lot in the NFL but since we see it every day in practice it's kind of nice for us," Texans quarterback
David Carr
said. "We've seen it before. It's not something new. It's not like we have to go out and change our whole blocking scheme or style from training camp."
Texans offensive coordinator Chris Palmer can rattle off specifics about a 3-4 like he's giving directions to his house – quickly and with plenty of clarity.
Head coach Dom Capers is equally adept, having coached 3-4 defenses in Pittsburgh and Carolina before coming to Houston. He said he is ready to coach against the scheme Sunday.
The system historically plays havoc with offenses because defenses can disguise pass rushes. Three linemen are going to be rushing the quarterback on almost every play, but one or more of four linebackers could also blitz.
The Chargers secondary, especially safeties, has been known to blitz as well.
So none of the Texans are quick to chalk up 500 yards of offense and a scoring record in the season opener. The Chargers defense is not that familiar.

But they are confident.

"Everyone runs a 3-4 different," Texans guard Zach Wiegert said. "It's like saying Tampa runs a 4-3 and so does Dallas. It's two totally different 4-3's. It just depends on personnel. Just because you're blocking a 3-4 doesn't mean it's the same 3-4. Like Pittsburgh's 3-4 is totally different than San Diego's."
Blocking and pass protection become serious issues when lining up against a 3-4, especially one stocked with talented linebackers.
The Chargers had 13 sacks in the preseason and sacked Carr nine times when the team's met in 2002 in San Diego – a 24-3 Texans loss.
"When something terrible like that happens you have to watch and do your best to learn from it and try not to repeat history, of course," guard Chester Pitts said. "No one's harped on it by any means but obviously we can't go out there and give up nine sacks again."
Former Texan Steve Foley anchors the unit, along with nine-year veteran Randall Godfrey, Ben Leber and Donnie Edwards, who finished 2003 with 124 tackles.
While San Diego's 3-4 doesn't exactly match what the Texans have grown accustom to during practice, it does allow them the capacity to react to an array of blitz packages.
In other words, the team's minds are already going in the right direction.
"In a 3-4 defense it can be kind of crazy sometimes with regards to making sure who's getting picked up by the offensive linemen and who's getting picked up by the backs," tight end Mark Bruener said. "I've faced a lot of 4-3 teams that like to blitz from the outside… San Diego involves both their linebackers and their safeties in the blitzing packages they have. It's all how you want to skin the cat."
Sunday the Texans look to do the skinning. They wouldn't mind forcing Schottenheimer to look at tinkering his defense again.

"We've been talking so much about how much we're going to improve and talking about all the things we're doing well, but preseason doesn't really count," Carr said. "We've done some good things there. I'm kind of fired up to get back out there and play some regular season games and see what our offense can really do."