As Wali Lundy cut back into the end zone in his first-ever professional football game last Saturday, the crowd at Reliant Stadium erupted. The fans are just now finding out how special Lundy can be.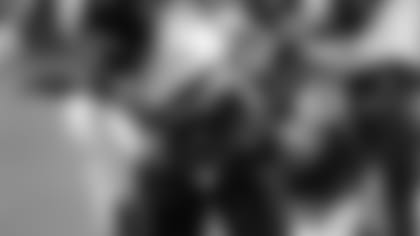 His family has known for many years. Lundy lived more trials and tribulations before he reached high school than some people experience in a lifetime.
The running back from the University of Virginia taken in the sixth round by the Texans had life piled on life before he was old enough to know what the word meant. His father died of a stroke when he was three and his mother died of cancer when he was six.
Lundy went to live with his grandparents, and when he was 13, his grandfather died.
"Death was really a mystery to me then," Lundy said. "I had a lot of aunts and my grandparents who tried to explain everything to me that was going on. They just wrapped a lot of love around me and my brothers. They definitely saved my life.
"It was prayer man. My family will pray you up and they'll pray you down. Prayer just got me through it."
Then Lundy contracted an intestinal blockage that nearly killed him.
"Everything I would eat would come back up," Lundy said. "I lost about 30 or 40 pounds. At one point, the doctor said I had only about another week to live.
"Luckily, one doctor decided to do an x-ray on my stomach and he found the blockage. They put an emergency tube in my stomach to get a lot of bad toxins out of it."
The next year, Lundy had recovered enough to stand out on the football field. He went on to become a two-time All-State performer and a prep All-American at Holy Cross High in New Jersey.
He credits much of his early success to the tough times he endured.
"It made me mature a little faster than some other kids had to mature," said Lundy, who is one of only three players ever to account for more than 50 touchdowns in the Atlantic Coast Conference. "But everybody's different. Everybody has a different character and lives through things differently. A lot of people have been through worse things than I've been through."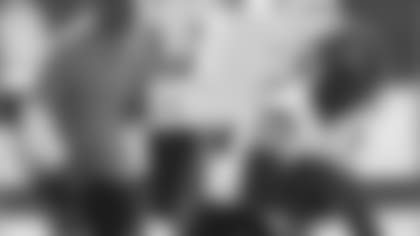 After rushing for a game-high 59 yards against the Chiefs last week, the Texans also were talking about his maturity. Coach Gary Kubiak wasn't at all surprised by Lundy's good game.
"I expected him to play pretty good," Kubiak said. "He handles himself like a professional. He's had a great camp and nothing's too big for him. I was pretty impressed with him."
Kubiak thinks Lundy has grasped the system quickly.
"He got off to a good start and got going, but I really liked his vision, I like the way he finished his runs with his pads up the field," Kubiak said. "In the red zone, I liked the way he ran the ball. It takes a lot of people to run the football. It takes a bit of luck with these blitzes sometimes, and we got a little bit last night."
Have the Texans found the next Terrell Davis?
"I know as a coach when you've seen it happen and you've been around it happening, it's not that you expect it, but you know it can happen," Kubiak said. "When you watch a guy work for two weeks, and the way you've worked, and the way he's practiced, you say it's not going to go away when he comes onto the field. If they do it across the street, they'll do it when we come into this stadium, and he's (Lundy) been doing it over there every day and doing some good stuff.
"It wasn't a big surprise, and now he has to continue to get better. I mentioned he had a blitz protection, and he had to step up and pick up the Mike linebacker, and he got rolled pretty good. There are just so many phases he has to go through. I think he's a young man with a lot of class and character that plans on getting there, so I'm looking forward to watching him."
Lundy knew he had boosted his stock with the first-game performance.
"I feel like I played a good game, but I felt like I still need some work," he said. "There were some things that I did out on the field that maybe people didn't see, but I notice and I just need to keep working hard.
"I made some good cuts out there and I did play well on special teams. There were some blitz pickups that I probably should have stepped up more and obviously the dropped pass that I had out there by myself, but you can't catch them all." [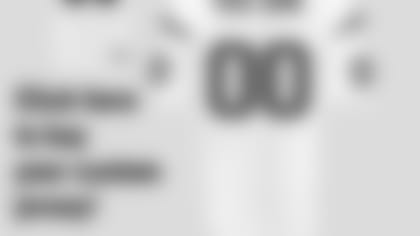 ](http://store.houstontexans.com/product/index.jsp?productId=1772606&cp=2237490&clickid=mainnavgeartxt&parentPage=family)
Lundy says he's ready for whatever life throws at him now. And he welcomes the challenge.
"I live by the phrase whatever doesn't kill you will only you make you stronger," Lundy said. "And every little thing in this life and every big thing in this life happens for a reason. You've just got to build character off of that.
"That's what I want to do. You see a lot of people grow up without their parents and out there just doing whatever. I want to be an inspiration to some kids who maybe don't have the best life growing up that there's still ways for you to succeed."*
EDITOR'S NOTE:Jim Carley is a veteran Houston sportswriter who has covered the NFL for more than 25 years. He has worked for such newspapers as the Fort Worth Star-Telegram, The Houston Post, the Los Angeles Herald-Examiner and the National Sports Daily covering such teams as the Dallas Cowboys, the Houston Oilers, the Los Angeles Rams and the Oakland Raiders.*