Texans offensive line coach John Benton has been thinking and planning for and worrying about his new baby a lot lately. So the beginning of training camp last Friday was a day Benton was eagerly anticipating.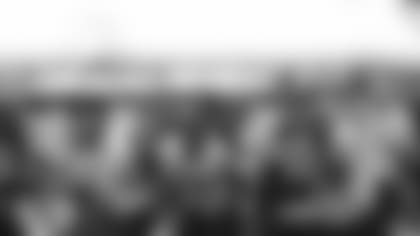 ). Few people get two new babies as diverse as Benton did that day.
"It's been hectic," Benton said, "but very good obviously."
The only baby Benton expected to be doting over on Friday was the Texans' offensive line, which is bolstered and revamped and working on a new zone blocking scheme.
The baby Benton ended up doting over more on Friday was seven-pound, seven-ounce Paige Caroline Benton, who arrived at 5:30 p.m. She's the Bentons' second daughter after two-year-old Gabrielle.
Paige kept the coach away from the first day of training camp and will keep him busy for many years.
But Texans fans might be almost as excited about the prospects for his other new baby. Houston needed considerable help in the offensive line last year after it led the league with 68 sacks. That total contributed to the passing game finishing a dismal 30 th in the NFL with an average of just 139.8 yards per game.
So new coach Gary Kubiak brought in assistant head coach/offense Mike Sherman, the former Packers head coach who has a strong background as an offensive line coach, and Benton, who had coached the O-line at St. Louis the last two years.
Kubiak is already encouraged by what he has seen.
"I think you've got a group of guys that have been doing it and we went out and got some guys to push those guys," Kubiak said. "So the combination of those two, whoever ends up being the top five, I think we're going to be better as a football team. I think that group can play well for us and I think that they're coached extremely well by Sherman and Benton. I think the two of those guys have done a great job so far."
Flanagan was the biggest name acquisition in the offseason, but Kubiak isn't discounting the talents Houston already had on hand.
"The group that was here, we have a lot of confidence in," Kubiak said. "We'd love to settle them down and have them play one spot and say this is the way we're going to do things now and this is what we expect.
"And those guys are being pushed everyday. Zach Wiegert is being pushed; McKinney's being pushed; Seth Wand is being pushed."
McKinney especially likes the prospect of the line being able to settle into one approach, which hasn't always been the case with the Texans.
"Last year, we changed our scheme a couple times during the season, fired our offensive coordinator and changed O-line coaches," McKinney said. "So it was some different things like guys moving around to different positions. Any time you have that type of stuff going on in your offensive line or with your offense in general, it's going to make it a little bit tough.
"I'm not using that as an excuse, but I really feel that with the new scheme, and as long as we can keep some continuity up front, I think that will make the difference."
The key might be how these guys pick up the zone blocking schemes Kubiak used as offensive coordinator in Denver.
"It's really not that different than what they did here last year," Benton said. "As a matter of fact, they did a pretty good job of it last year and that's something real fortunate for us. They did a lot of good things and that will fit into what we do and maybe we'll add some other elements.
"It's not a particularly difficult system. But the technique involved for each situation gets pretty complex. The assignments are fairly easy, but executing them like we want to takes the experience and repetition and things like that."
Wiegert and McKinney like what they've seen so far.
"It's a lot of the same techniques, really," 12-year veteran Wiegert said. "This is more of a speed-type deal. Last year, we did a lot more inside and power zone stuff. We still zone blocked, but it was straight-ahead stuff.
"This is more of getting to the edges. It's identical, basically, to what Denver runs. I think it's really effective."
"I like the way we're being asked to block the running plays," McKinney said. "In my opinion, it's better than what we've done before."
The combination of old and new players and the new schemes might be just what the baby doctor ordered for this team.
"I like the guys we have," McKinney said. "I think we have some fighters up front, some veterans who have played a lot in this league and some guys with a lot of talent."
Benton thinks McKinney will be productive at right guard, where the nine-year veteran from Texas A&M has played.
"It hasn't been that tough a transition for him since he's played guard before," he said. "Putting him between Flanagan and Wiegert give us a pretty experienced side with some very successful people."[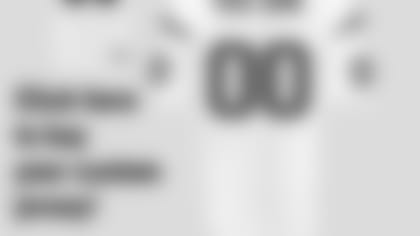 ](http://store.houstontexans.com/product/index.jsp?productId=1772608&cp=2237490&page=4&doVSearch=no&doVSearch=no&clickid=mainnavgeartxt&pageBucket=0&parentPage=family)
And adding 11-year-veteran Flanagan should give the line a boost.
"I think he's a veteran who's been to the rodeo before," Benton said of Flanagan. "And he's been very successful at it both individually and from a team standpoint. So I think he brings that type of experience and helps raise the level of play."
Rookie third-round picks Charles Spencer of Pittsburgh and Eric Winston of Miami, two mammoth tackles, are the wild cards in this offensive line picture. Both come highly touted and could contribute this season.
"We'll have to wait and see, but they certainly have the potential," Benton said. "It's just a matter of how quickly they develop."
You could probably say that about both of Benton's new babies.
EDITOR'S NOTE:Jim Carley is a veteran Houston sportswriter who has covered the NFL for more than 25 years. He has worked for such newspapers as the Fort Worth Star-Telegram, The Houston Post, the Los Angeles Herald-Examiner and the National Sports Daily covering such teams as the Dallas Cowboys, the Houston Oilers, the Los Angeles Rams and the Oakland Raiders.