The game of football is certainly a physical game. Players are continuously giving or enduring crushing hits, making acrobatic catches or man-handling opponents for the perfect block.

But don't be fooled. A large part of the game involves mental stability and strength, and no one has to possess those characteristics more than the punters and kickers.
Chad Stanley's brainpower can be considered as unwavering as they come in the NFL.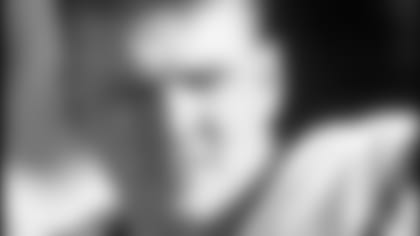 Think about it, in a few quick seconds, the Texans punter must use focused hand-eye coordination to accurately field a snap, place the ball in a perfect mid-air spot and get the punt off as fast as possible, all while moving bullets are darting at full-speed directly in his path.
If Stanley can get the ball off cleanly, hang it in the air for a good 4.6-4.8 seconds and pin his opponent inside their own 20, then the punt has gone off pretty successfully.
It's a lot of pressure to control in such a short amount of time. And Stanley has handled it like a champ in his three years as a Texan.
In 2002 and 2003, Stanley left his imprint in NFL history after punting 36 times inside the 20 to lead the NFL and place him second in the league record books. To date in 2004, he's continued the impressive trend, hitting another five inside the 20-yard line hot spot while preventing Houston's opponent from making favorable drive starts.
Against Kansas City, Stanley held one of the NFL's most threatening speedsters, Dante Hall, to just one return for 11 yards while the remaining three balls Hall fielded were fair catches.
Stanley's secret? Consistency and always some good hang time.
"I want that to be my staple as a punter," Stanley said. "What I want to be known by as is a hang-time punter."
Mission accomplished Chad.
And while many punters are able to string together a stretch of good games sporadically, Stanley has been able to do it for three years straight. It's what makes him one of the best around.
"Being able to handle the pressure and be consistent, that's the number one thing," Stanley said. "Most of it is a mental thing, finding things that help you maintain that state of mind. We call it the 'zone'."
Stanley will be the first to admit that he sometimes falls into a punting slump. But what makes him bounce back so quickly is his ability to choose mind over matter. In difficult times, Stanley just keeps it simple and goes back to the fundamentals of the craft.
"I'll have a game or two where I won't do as well, where I'm not feeling it," he said. "It's hard to explain. People have written books on it, it's a phenomenon.
"You just have to try and forget it, let it go and put it behind you and go back to the basics of the skill. That usually helps me get back in that state of mind."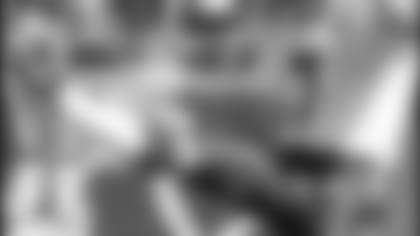 Stanley hasn't always been this confident and focused on his punting. Before joining Houston, he spent the 1999 and 2000 seasons with San Francisco and then one month of the 2001 campaign in Arizona after the 49ers released him from punting duties. During those first two years, he was averaging a little over 2,700 yards a season with a 39.6 average. During his first two years in Houston, Stanley surpassed that yardage my miles, amassing 4,720 yards in 2002 and 4,028 yards in 2003 for 41.5 average.
Granted, his punting did become much more frequent when joining the Texans, a young expansion franchise with a developing offense. But even so, Stanley had overhauled his old approach to the position and opted for a more relaxed, concentrated demeanor.
"Prior to coming here, things were a lot different for me," he explained. "I was trying to keep a job. Punting the ball was the last thing on my mind.

"I could go out onto the practice field and punt balls all day long, but until I got comfortable enough on the football field to make the transfer, it wasn't as easy until I could get my mind out of the way. That's the hardest part about it. Physically, it's the same motion, the same swing."

Texans special teams coach Joe Marciano was with Tampa Bay during Stanley's time in San Francisco and remembered the young punter from a workout he had conducted. Marciano knew that Stanley could consistently hang the ball 40-45 yards at all times and upon taking over the reigns of special teams in Houston, urged head coach Dom Capers to take a look at Stanley's talents.
Once he arrived in Houston where his job stability was greater, Stanley began to string together consistent games and the confidence and consistency just continued to flow.
To keep himself conditioned yet fresh, Stanley only punts on Wednesdays and Fridays during the regular season. During the middle of the week, he takes the bulk of his practice punts, booting around 40-50 balls per session.
During the first period of team practice, Stanley joins the punt protection unit in simulations before he splits off to do his own individual drills while the offense and defense bump heads. In the second period of practice, he re-joins the punt coverage unit to rehearse a few more game situations.
Stanley doesn't punt on Thursday and returns to work on Friday when he kicks about 20-30 balls on the practice field.
It may not sound like a lot of practice time, but for a punter, it's plenty. Finding an even balance of reps and rest is essential to last strongly throughout an entire season.
"Right now, early in the season, I'm as strong as I'll be all year," Stanley said. "I'll peak out and hold that hopefully throughout the rest of the season, which I've been able to do the past two years. I've held my leg strength which prior to being here, I hadn't been able to do all year long."
His punting routine those two days a week, plus weight room lifting sessions, keeps his physical stamina up to par. But his preparation doesn't end there. Saturdays prior to game day are also important practice sessions for Ore City native. It's when he challenges himself to a mental game of punting precision.
"Getting mentally prepared for every game is difficult and it's a stress on the mind," he said. "I've found that the less I think about it, the better. But on Saturday, I'll take mental reps and just see in my mind a good result of what I'm about to do the next day."
Along with his punting duties, Stanley also serves as kicker Kris Brown's holder on field goals and extra points, just another responsibility he has proven himself solid in performing.

And every once in a blue moon, Stanley may be asked to lay himself out for a tackle. If all goes according to his plan, the play will never develop that far, but if by chance the time does come, he's got a few tackling tricks of his own.
"Trip him," Stanley laughed as he told his strategy for stopping an opposing return man. "Go for his legs. I've tried to hit guys high before and it's not as effective, just get them down and if you can shove them out of bounds, that's the best thing."

Luckily, Stanley's strong leg and dependable punt coverage unit prevent him from becoming a defender.
And he'd rather just stick to what he knows best, serving as the Texans steady punt machine.