It's a philosophy that head coach **Dom Capers **repeats relentlessly to his team: "We've got to win the turnover battle."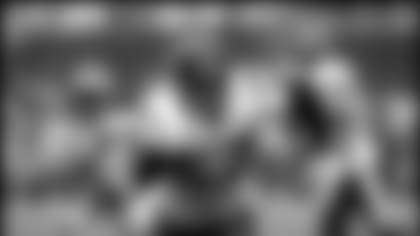 Now in his 19 th NFL season, Capers could write a book on the subject. Yesterday though, it was the Chargers who plagiarized Capers' exact words and came out on top with the triumphant ending.
San Diego scored on two of the Texans' four turnovers, a **Domanick Davis** fumble in the second quarter and a third-quarter **David Carr **interception, as the Texans finished the day minus-four in the takeaway-giveaway category. It's the first time Capers can remember his Houston troops in such a situation, and it's surely one that he knows never calculates a winning formula.
"I said after the game yesterday that I wasn't sure but after looking, this was really our first minus-four takeaway-giveaway game that we've had since we've been here," Capers said Monday afternoon. "I don't know over the years if I've ever been involved where you can win a game when you're on the minus-four side."
Capers' winning formula includes zero turnovers, which is what the Chargers executed precisely. San Diego was able to protect the ball on 11 possessions, while the Texans had a hard time bouncing back after giving the ball back to the opponent four out of 10 times.
"We've got to make sure that we go back to work in terms of taking care of the football," he said.
The team started on the chore immediately. After dissecting game film today, the mistakes can and will be corrected on both sides of the ball. It wasn't the start that the third-year franchise wanted to get off to, but there were some positives and the group will only continue to grow, especially in adverse times like this.
Hard work and attention to detail has never been a problem with the Texans' group.
"There's only one thing you can do when you get off to that kind of start is that you've got to come back in and go to work," Capers declared. "I think our guys understand that it's up to us to come back and go to work and get ourselves ready to go to Detroit and just eliminate the downside.
"We've got plenty of things to build on. We've got to do a better job of taking care of the ball on offense and perform a little bit better in the critical situation of the game. We've got to eliminate the big plays on defense."
One of the items on the slate this week is cleaning up third-down efficiency, especially in critical situations. While the Chargers were able to convert nine of 15 third downs for the day, they were successful on four out of five in a crucial fourth quarter. What that means is strapping down, containing the run, defending the pass and preventing the first down chain gang from trotting another ten yards for a new set of plays.
"We had them in some very advantageous down-and-distance situations and we let them off the hook," Capers recapped.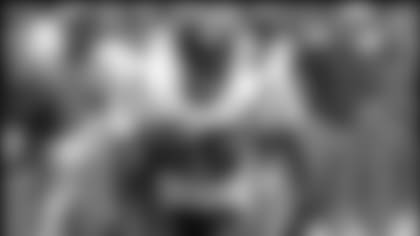 On offense, the Texans netted 336 yards but the unit knows that they must produce in even the highest-pressure situations. In yesterday's case, it meant the difference of a seven-point game.
"It was 20-20 in the fourth quarter and then they went up 27-20 and that's when you've got to be able to make the plays," Capers said.

"Unfortunately in that last series, we gained nine yards on the first run, came back and threw a pass for eight yards and then we ran the ball for three yards and fumbled it and that was basically the game."

While there are significant issues that the team will address this week in practice, there were some upgrades and consistent play in many aspects of the game.
On special teams, kicker **Kris Brown** hit both of his field goal attempts, a 27 and 20-yarder while punter **Chad Stanley **averaged 46 yards on two punts. Return man **J.J. Moses** helped put the offense in good field position, giving the Texans a nine-yard drive start advantage over San Diego. Moses' credits included kickoff returns to the Houston 40 and 48-yard line. But with just under five minutes remaining in the game, Moses was able to give the Texans' offense one last scoring shot by placing them at the San Diego 34 after returning a punt 21 yards.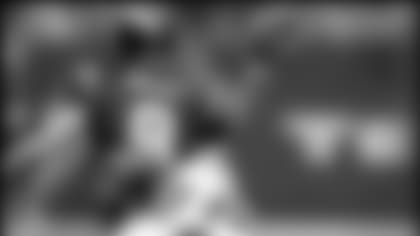 On defense, Capers liked what he saw from rookie outside linebacker **Jason Babin**, who was able to put the pressure on Chargers quarterback Drew Brees a number of times. After breaking down the game film, Babin was credited with nine tackles and four quarterback pressures while fellow outside linebacker **Kailee Wong** took down Brees for the lone sack of the game while manning the right side of the defense.
On the offensive side of the ball, Capers liked what he saw from Carr in the pocket. Carr showed signs of finding good rhythm with his go-to-guys, giving a reassuring glimpse into what could transpire in the near future.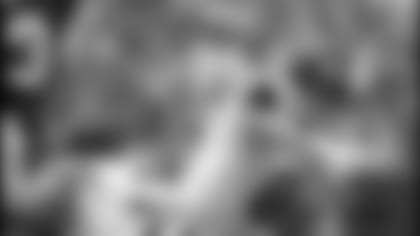 "I thought he did a good job at the line of scrimmage," Capers said about Carr's play. "There were a number of times that he went up there with the option of either run or pass and I thought he got us in the right thing and had a good rhythm going.

"I thought the screen passes were excellent execution at the right time into what we'd want to run them into because they came with pressure and they were both big plays, one to Domanick (Davis) and one to Tony Hollings."
The past two years, the Texans have headed into Week 2 with a confident 1-0 record, but haven't been able to sustain a mark in the 'W' column during the second game of the season. This time around, the team faces a new set of challenges, but unlike prior years, feels as though there is a stronger base to build and flourish upon.
The team will go back to work this week with a vengeance as they prepare for a tough road trip to Detroit, who just snapped a 24-game road losing streak yesterday with a 20-16 win over Chicago.
Sunday's matchup in Ford Field will be the Lions home opener as they look to continue to ride the wave of euphoria that began yesterday afternoon. But the Texans have won tough games on the road before in cities like Jacksonville, Pittsburgh and Buffalo.
"I've watched these guys work and I think I know what they're made out of," Capers said. "They're frustrated and disappointed but they know that all of the things that we have to correct are very correctable.
"And so it's always a challenge when we go on the road and play but we've had some of our biggest games on the road."
Capers expects to have a very constructive week in both meetings and practice sessions leading up to Sunday's game in Motown, which is also Detroit's home season opener.
"We've got to block out all of those distractions and go in and execute with the efficiency that it will take and I think our guys will do that."
Injury Update: K Kris Brown suffered a concussion during Sunday's game after making a tackle during a second-half kickoff but Capers said Brown's health is fine as he will be monitored day-to-day.