Aside from their NFL ties, Texans owner Bob McNair and Panthers owner Jerry Richardson have some other similarities.
Both were raised in small North Carolina towns -- McNair in Forest City and Richardson in Fayetteville. Both attended colleges in South Carolina -- McNair at the University of South Carolina and Richardson at Wofford College.
Oh, and they both hired the same man as the first head coach of their expansion teams.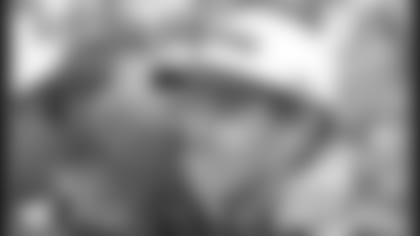 Capers was also Carolina's first head coach.
Dom Capers will tell you this week's matchup with the Panthers is just another game, the eighth of 16 on the Texans' 2003 docket.
On the surface, he's right. After all, it counts no more or less than the other games. And in this "six degrees of separation" era of the NFL, it seems that every week somebody is playing against a team from their past.
But dig a little deeper and you'll find that this game is indeed a little different for Capers. Normally the Panthers, a team from another conference, wouldn't spark much passion in Houston. Except that Carolina gave Capers his first head coaching job in this league. Except that Capers was the franchise's first-ever head coach. Except that Capers led the team to its lone division title and playoff bid. Except that his dismissal five years ago sparked numerous debate throughout the region.
Talk to people inside the Panthers organization and there is still plenty of affection for the team's first leader. But Capers is determined to keep the focus on the field.
"I'll tell you what's going through my mind, it's getting our team ready to go out and play our best football game," Capers said this week. "That's a challenge every week."
And it's an extreme challenge today as the Texans host one of the hottest teams in the NFL. At 6-1, the Panthers haven't looked this strong since, well, Capers was coaching them.
In 1995, Capers was one of the league's hot coaching commodities as defensive coordinator of the Steelers. After Pittsburgh fell to San Diego in the AFC Championship Game, Richardson swooped in and hired Capers to lead his expansion club.
Capers and general manager Bill Polian went about constructing a veteran defense and drafted a quarterback in the first round. Sound familiar?
It was a rocky start for the Panthers, who were forced to play their "home" games at Clemson University while Ericsson Stadium was being built in downtown Charlotte. The bus trips to Tiger Stadium would take nearly three hours.
Carolina dropped its first five games. By that time, the expansion Jaguars had already won two games. The rumblings started.
"We started out 0-5 and I'll never forget the headlines in the papers," Capers said. "They were talking about the possibility of going 0-16.
"But I knew we had the right kind of veteran leadership on the team. When you're losing, the tendency is to make excuses and point fingers. We didn't have any of that. Guys stayed the course."
The Panthers broke through with a 26-15 win at home over the Jets. The albatross removed, Carolina then launched an unprecedented expansion run.
The Panthers would win their next three games, becoming the first expansion team to forge a four-game winning streak. One of those wins was a 13-7 triumph at San Francisco as Carolina became the first expansion club to beat a defending Super Bowl champion. The Panther later beat playoff participants Indianapolis and Atlanta to finish their home slate at 5-3. They were thus the first expansion club to boast a winning home record, even though their "home" stadium was at Clemson a few hours south of Charlotte. Carolina had a chance to become the first expansion team in any sport to win half its games, but lost the season finale at Washington. Nevertheless, the 7-9 mark still set an NFL mark for wins by a first-year club.
"To me that season was a great indication that if you have the right kind of people, a solid plan and the courage to stick with that plan, good things can happen," Capers said. "We made a remarkable turnaround."
The turnaround also heightened expectations for Carolina's second season. For the first time in league history, there was serious playoff talk about a second-year franchise. The Panthers didn't disappoint, jumping out to a 3-0 start. By mid-November, Carolina was 5-4 and still in the postseason hunt.
Then the Panthers took charge of the NFC West, winning their final seven games of the season. Included was another victory at San Francisco to complete a season sweep of the 49ers. Carolina had a division title and first-round bye in just its second season.
"We carried that momentum into the second year," Capers said. "The 49ers had dominated that division for years and we beat them twice so I think people started to realize that we were for real."
The Associated Press named Capers NFL Coach of the Year. Carolina ranked first in the NFL in sacks, second in the league in points allowed and yielded just 56 second-half points all season, an NFL record. Eight Panthers made the Pro Bowl. Carolina beat defending Super Bowl champion Dallas in the divisional playoffs, capping a 9-0 home slate, before losing the NFC Championship Game at Green Bay.
Suddenly, NASCAR and ACC basketball were taking a back seat to the NFL in the Carolinas. Capers could have made a serious run at the governor's mansion. The Panthers had shattered the previous expansion barriers. Perhaps a little too quickly.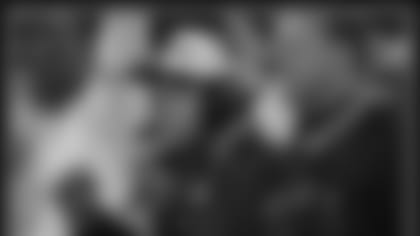 Capers led Carolina to the playoffs in 1996.
"I remember we were getting ready to play the Steelers and the NFC West title was on the line," Capers said. "(Former Redskins head coach) Joe Gibbs was working as a commentator and he was joking with me. 'You're messing up, you're winning too quick.' But I told Joe that as a coach you want to go out and win every week.
"But looking back on it now, he was exactly right. Here we are after our first two years, we've won 20 games and were one step away from the Super Bowl. We were kind of our own worst enemy that third year. We didn't pick until the 27 th selection in the draft and we had to play a first-place schedule, which at that time was extremely difficult."
With expectations sky high, the Panthers slipped to 7-9 in 1997. The giddy atmosphere cooled a bit in Charlotte.
"Usually if you're 7-9 or 8-8 in your third year as an expansion team, you feel pretty decent about it," Capers said. "But for us it was a letdown."
The following season was over almost before it started. Decimated by injuries, the Panthers lost their first eight games and finished 4-12.
"The fourth season was just one of those aberrations," Capers said. "We ended up with a large number of players on injured reserve. We set an NFL record for close losses, nine defeats by seven points or less."
         Nevertheless,
         Richardson decided to make a change. And Capers harbors no ill will.

"Things aren't always going to work the way you want them to work," he said. "You do the best you can. One of the things I felt was that I knew when I walked away from Ericsson Stadium that I had given everything I had. If you know that, you can hold your head up and move on.
"I've never spent a lot of time on things I have no control over. I think that if you talk to any of the players that were there the last year, guys hung in there and they kept battling. As a head coach you need to pick up and move on. I have a lot more pleasant memories of my time at Carolina than I do negative ones."
Capers had no trouble landing on his feet, taking the defensive coordinator position at Jacksonville. Two seasons later, he was in Houston, accepting the Texans' reins from McNair and getting ready to nurse another expansion team from its infancy. Capers hasn't changed much, although the league landscape has certainly changed a bit.
"My core beliefs about the game and my philosophy haven't changed a lot because that's what I believe it takes to be successful," Capers said. "Hopefully you gain from experience. The experience of starting at Carolina has been extremely beneficial to me in the initial years at Houston.
"I think our initial plan (at Carolina) was a good one. We tried to take somewhat the same approach here. It's a different era in terms of building a team."
In 1996, the Panthers had eight Pro Bowl players. All were signed as free agents. Teams don't get those kind of windfalls in free agency in 2003.
"Back in 1995, free agency was in its infancy and we were able to acquire more free agents and we haven't been able to do that here," Capers said. "The expansion draft was totally different this time because of the salary cap. There were a lot more veteran guys with higher price tags and we took fewer guys because we thought that was our best means of getting veteran players. Before, you could get them in free agency and we didn't see as many available this time.
"I think that's the greatest difference. We've tried to take a good look at the ages of our players in terms of building for the future."
It says something about the free agency era that Capers could count on one hand the players that he had in Charlotte that are still with the Panthers now.
"There's a handful of guys that are still there," Capers said. "I know (kicker) John Kasay was with us the very first year. But it points out how fast your roster changes.
"I have a lot of good memories. The first three years we went in there and won 27 games. Your second year you're going to Green Bay and playing to go to the Super Bowl. That was one of those special years because we had some very special players. We developed some real team chemistry and that's what you look for from a coaching standpoint."
That's exactly what Capers is trying to build here in Houston.
"As I look at our team, I think that what we're going through now the most important thing is you've got to hang in there and you've got to keep fighting," Capers said. "I've told our team the most important thing is not where we are right now, but what direction we are heading."