Last year he was the center of attention in training camp. Every camera and recorder was pointed at Andre Johnson, but, truth be told, it made him a little uncomfortable. All he wanted to do was play.
Despite his Hurricane roots, Johnson isn't much of a talker. The wide receiver's voice barely registers above a whisper. He instead prefers to let his play do the talking. And 66 catches for 976 yards constitutes a lot of chatter.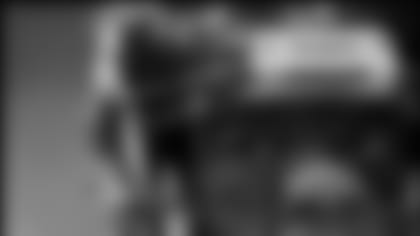 But as he enters his second training camp, Johnson isn't getting nearly as much attention. There are numerous new faces on defense, a revamped offensive line and a quarterback whose hair is inexplicably rivaling his arm for attention. Meanwhile, Johnson keeps making catch after catch. The modest receiver -- with a perfectly immodest goal.
"My goal is to go to the Pro Bowl," Johnson said Tuesday. "I'm sure that's any receiver's goal. I wanted to go last year but I didn't get the chance. I just have to go out and have that consistent play and help this team win as many games as it can."
Don't bet against it. When people ask if he's poised for a breakout year, Johnson sports a wry smile on his face, emblematic of a man who knows something the rest of us don't. Perhaps a special season really is in store.

What we do know is that Johnson is one of those rare physical talents, an imposing combination of size and speed. He showed flashes of that ability as a rookie. But wide receiver is a difficult position to master on the fly. Now Johnson has a full off-season under his belt. His head has caught up with his hands.

"Through the spring, I thought Andre took a real step," head coach Dom Capers said. "And I've always thought players made the most progress from year one to year two because they've been through it, they know to expect and there's a comfort level there with the system."
While fans might remember his acrobatic grab against the Dolphins or his catch-and-run at Buffalo, Johnson remembers the ones that got away in 2003, the ones that just might have cost him a trip to Honolulu.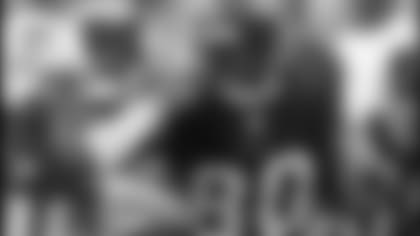 "I think last year I had some drops on some ball that I should have made plays on," he said. "All the tools are there. I just have to be more focused and zone in more on what I'm doing. I worked real hard this off-season and I came into this camp just wanting to be more consistent."
So far, so good. Johnson is catching every ball thrown his way. And once he corrals that ball, good luck to the defensive back attempting to bring him down.
"He's catching the ball extremely well," Capers said. "He's such a big body coming over the middle. He's made some excellent catches through six practices and I think he's more confident in what we're asking him to do."
Plenty of receivers have accelerated their careers in their second season. Four of last season's Pro Bowlers are perfect examples. Check out the production increase from year one to year two (catches-yards-touchdown receptions):
Hines Ward (Steelers): 15-246-0, 61-638-7
Chad Johnson (Bengals): 28-329-1, 69-1166-5
Torry Holt (Rams): 52-788-6, 82-1635-6
Terrell Owens (49ers): 35-520-4, 60-936-8
Those numbers tell Johnson that every rep counts. And that's how he's approaching this camp.
"Camp is a time where you can get your timing down and make sure you know everything so when the games come, it's all fun," he said. "You can go out and have fun and try to win."
And maybe book a flight to Honolulu along the way.