In our final edition of Cheerleader of the Week for the 2007 squad, rookie Ashley N takes fans on a rock-climbing date (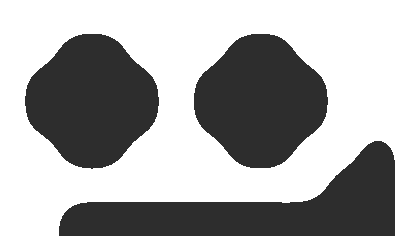 Q:What is it about rock-climbing that you enjoy?
A: I LOVE rock-climbing! It's a place where you don't worry about anything! Everything in your life is put on hold because you're worrying about placing a foot there, pulling here, trying not to fall. It's relaxing: you walk in wearing no make-up, sweat pants and a t-shirt. Everyone is there for the same thing – doesn't matter what your day job is, what you look like, everyone is there to help you out. People you don't even know will be there to catch you when you fall, you do fall.
Q: Obviously, since you go rock-climbing on your "date" in the video, it doesn't seem like you're the dinner-and-a-movie type of girl. What would you describe as your ideal date?
A: I really love movies ("The Boondock Saints" is my favorite; go rent it if you haven't seen it!), but not for a first date for me! I love the beach; a beach day! Relaxing, sun, playing football – which I'm no good at – and surfing. I haven't been surfing in a while, but it's so much fun – a lot like climbing. You focus on one thing and then when you're waiting, you're watching someone else kill it! But if there is no surf that day at the beach, there is the seawall that has the best surf stores! So we could go in there and play dress up, eat some ice cream and just enjoy the sunset. Yes, if you go to the beach with me we will be over there all day!
Q: Texans Cheerleader Tryouts are tomorrow. Are you nervous? What do you remember from last year, and how are you feeling about this year's tryouts?
A: Well, yes, of course I am nervous! No one has a spot when it comes to making the team for next year with more girls showing up, some not so much younger than me (even though I'm the youngest on the team). People of all ages and talents come out! I remember last year really walking in thinking, "Wow, I'm 19, they are not going to want a 19-year old here, but I'll try my hardest and see what happens."
I really went in thinking that I'll just try out this time and let it help me for next year's tryouts. So I walk in alone not knowing anyone and sit down looking at all of these girls in their "Power Ranger" uniforms that they had made and me in a black sports bra and shorts. So I put a smile on my face and danced my hardest; I think the only thing that got me into the next round was the fact that I came from Kilgore College so I have high kicks.
But then the third round came and that's when the scary vets came in, and they were all that! I called my mom and was like, "Mom, oh my gosh! The vets just walked back in!" She couldn't talk, so she just told me to go make friends with them. She didn't get it! I was thinking, "Mom, hello! Those are the vets!"
Then one of them gets put in my line! Great!
But it was a great day. Glad I brought food with me because it was long! And now look: (cheerleader services manager) Alto (Gary) took a chance on a 19-year old and changed her life completely! I'm now 20, but I'm a registered bone marrow donor and organ donor have done about 100 appearances and have a great set of sisters!