Even the tighest families get sick of each other every now and then.

So the Texans and Dolphins provided each side with a little change of pace Friday, knocking heads in two outdoor practices in Houston before tomorrow's scrimmage at Reliant Stadium.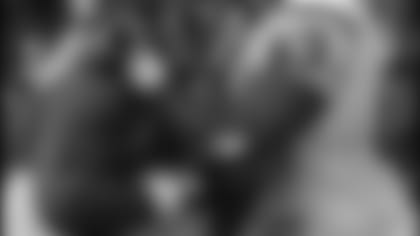 There was a little more spring in every player's step, which was to be expected after being cooped up with your teammates for a week. Plus, these two teams do have a little recent history.


"I told my guys this morning that we were going to have to step it up a bit because this isn't just a practice," quarterback David Carr said. "They're going to want to get after us the first couple of plays and show us that last year was a fluke.

"I was really happy with how we responded. We didn't respond out of control. We did what we've done the last six months together. We executed and we looked fine."


Consider the Dolphins a little fortunate -- scattered clouds made this morning's practice a little more bearable than most this week. And the afternoon weather was slightly accommodating as well. The Texans were just glad to see helmets that weren't deep steel blue on the opposite side of the ball.

"There are some good players on that team and the scheme is something different," linebacker Jamie Sharper said. "You go against the same team for nine practices, you know what's coming at you. Now you get new looks, different players, different speeds. It helps you out."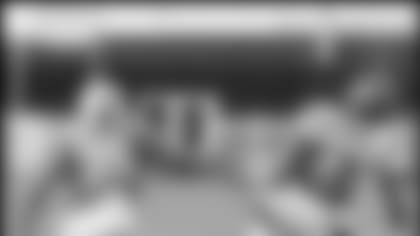 The Dolphins were keeping a close watch on their offense. A.J. Feeley and Jay Fiedler are engaged in a battle for the starting quarterback job. And, as you may have heard, Miami has a new starting running back in Travis Minor. Miami's incumbent back retired last week so the Dolphins' trip west couldn't have come at a better time.

"We're obviously trying to get a lot of things done in a short amount of time," Dolphins head coach Dave Wannstedt said. "But the effort was good and the execution was good. It was a good start."

The Texans, meanwhile, wanted to get a good look at their two first-round picks. Both cornerback Dunta Robinson and linebacker Jason Babin have been penciled in as starters and this was their first chance to see another team.

"Dunta and Jason will get a lot more work than the players who have been around and played," head coach Dom Capers said. "The guys that we know will be very limited in their repetitions. But you have to get a good look at these young guys.

"I want to see guys compete. I want to see the carry-over from the nine practices we've had together."

Robinson was involved in the day's biggest play, covering Dolphins wide receiver David Boston early in the afternoon session. Boston, a free agent signee, injured his left knee on the play.

After a morning practice tomorrow, the Texans and Dolphins will hold a controlled scrimmage. After some 7-on-7 work, the two offenses will each get nine plays at a scripted down and distance. That will be followed by a 20-play rookie scrimmage, some two-minute drill work and another rookie scrimmage.

"We'll get a good chance to get a good look at a lot of our new players," Capers said. "It's the next step. You want to do this in a stadium, in front of a crowd, going through your communications system and going through a modified pre-game warm-up.

"We always like to do this before getting to that first preseason game."