Upon hearing his agent and his team had hammered out a deal, cornerback Dunta Robinson was excited -- and ready to officially commence life as a pro.
"Now it's time to go to work," the Texans' first-round pick said Friday.
But while Robinson and his fellow players report for training camp Thursday, there has been plenty of work going on behind the scenes in the south end zone of Reliant Stadium. And that's why, for the third consecutive year, the Texans won't have to worry about a first-round holdout.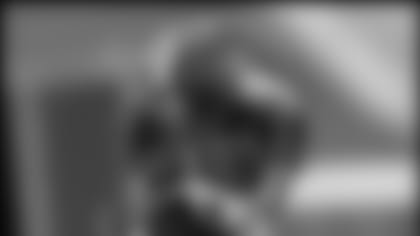 Think about it for a moment. David Carr. Andre Johnson. Jason Babin, and now Robinson. All were first-round picks and all signed in plenty of time for camp. In the case of Carr and Babin, they were the first first-round picks in the entire NFL to put ink to paper.
And that's not by accident. Although the Texans are the league's youngest entry, they have already developed a solid reputation amongst players and agents.
"You want the reputation that you're fair," general manager Charley Casserly said. "I think we had that reputation in Washington and we've made a conscious effort to say 'Hey, we're operating like that here in Houston, too.'"
Casserly spent 23 years with the Redskins, the last 10 as general manager, and helped mold the salary cap system that's in place back in 1993. Few people around the league are as tuned in to the negotiation process as Casserly. He has plenty of help in place in director of negotiations Dan Ferens, as well as Barry Asimos and Rob Kisiel, two guys from other departments who have jumped into the contract process this year.
Carr was the top overall pick in 2002. The Texans targeted Carr well before the draft so they were able to hammer out a deal by draft day.
"When you have the first pick, you can start negotiating at any point," Casserly said. "And Carr had the same agent as Michael Vick, who was the first pick the year before – and also a quarterback. So it was very easy to start off."
Johnson was the third overall pick, behind Cincinnati quarterback Carson Palmer and Detroit wide receiver Charlie Rogers. One of the reasons the Texans were drawn to Johnson was his reputation at Miami as a gym rat. Football was his primary priority and it became even more evident as negotiations began.
"Andre made it a point that he wanted to be in camp on time," Casserly said. "So his representatives were very proactive from the start."
Johnson signed three days before the Texans kicked off training camp.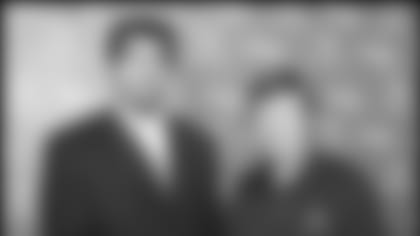 Babin, the 27th overall pick, signed June 26. Robinson, the 10th overall selection, is the highest draft pick to sign thus far. Tampa Bay wide receiver Michael Clayon (15th ) and New England defensive tackle Vince Wilfork (21st) signed between Babin and Robinson.
"Both agents made it a priority," Casserly said. "And with two first-round picks, we did more negotiating early than we ever had before."
Casserly is quick to point out that it takes two to tango. The Texans have stepped up to the plate come contract time, but so have the various agents for these players.
"We're very aggressive," he said. "Our objective is to get the player in on time. But the other side is that, in each of these cases, they wanted to get the deal done. It takes two sides to make any deal."
Casserly saw his share of holdouts in Washington and, in most cases, it ends up hurting the player and the team. Every rep for a rookie in training camp is crucial, no matter how high he might have been selected on draft day.
"I think of all the holdouts in my career, not one of them got a better offer after camp started," Casserly said. "They all ended up with basically the same deal that was on the table."
But Casserly hasn't had to fret about such absences in Houston. Robinson and Babin are both in the fold well before camp, sustaining the Texans' modest streak for first-round picks. And it's a good thing, too – just like Carr and Johnson, Robinson and Babin are already penciled in as starters.
Perhaps the players and agents know what the Texans' brass knows. Every rep counts.