When practice started in late spring Joe Marciano looked at his roster. Within minutes he had his first series of matchups in mind.

The Texans special teams coordinator has one of the toughest jobs in professional football. He has to take players from offense and defense, starters and backups, rookies and veterans and form them into a group of highly aggressive and highly trained hit men.
So he starts each season by bloodying some noses. For the entire summer it's veterans on rookies.
"You've got two categories of guys," Marciano said. "Guys who haven't done it before – they're the guys you have to take by the hand and walk them through it. Then they get their nose bloodied to realize this is some serious stuff. You can't take this lightly, especially when they get matched up with a guy who is in category 'B,' a guy that is in the league because of special teams and he knows it."
Second-year linebacker Antwan Peek was so nervous his first time in practice he came off the line too slow. A veteran pulled his jersey over his helmet and Peek spent the rest of the play trying to free his arms and see down the field.
Rookie linebacker Charlie Anderson knew what to expect, but that didn't necessarily prepare him.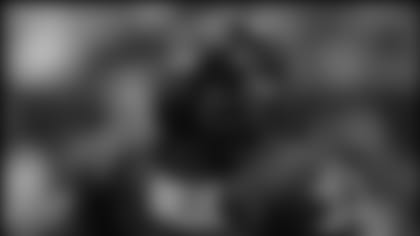 He played special teams throughout college. He was talented enough to start as a true freshman.
He knew the NFL was different. Players are faster. Schemes are more complex. But he did not fully understand the magnitude of the situation until that first day of training camp.
"I think I went up against just about everybody," the sixth-round pick from Ole Miss said. "You learn pretty quick that this league is totally different from college. Playing special teams is not as easy as most people think."
Players get limited special teams reps in practice because they have other positions to play and the adjustments required in the game are sometimes totally different than what was practiced during the week.
That makes a special teams veterans valuable for knowledge, focus and ability.
Marciano's methods are time honored and successful and is regarded as one of the best special teams coaches in the league. He has seen some great players over his 19 years.
In fact, he gave some of them their first shot at success.
"If a guy's thought and he's smart, I'll take him," he said.
But that does not begin to sum up the stories behind the Texans special teams. It's not just for kickers and punters anymore.
He led the team in rushing in 2002 but was struck by a few untimely injuries in 2003. He said there was a point where he was not sure of his future. When his spot on the team was in question Marciano stepped in.
"Coach Joe? That's my guy," Wells said. "Last year if it wasn't for him I probably wouldn't have been on the team. I had never played special teams in the NFL but he saw something in me and he thought I would be a good special teams player.
"Even when I was injured he kept me on the team and told me when I got back healthy last year that he would give me a chance to play some special teams. It has worked out well for both of us so he has a high regard in my book."
Marciano agreed Wells is an example of how a player can be molded into a special teams standout. Wells was in on three special teams tackles in last week's victory over Jacksonville
"I don't have to worry about Jonathan Wells on game day," Marciano said. "I know what he is going to do."
Wells leads the team with 10 special teams stops.
Linebacker Troy Evans, who has played on special teams since the team's inaugural season, played on the punt team throughout college and is third on the team with eight special teams tackles.
"I pretty much think (Marciano) gave me my shot," Evans said. "If you're not a starter in this league then you make teams based on special teams and everyone in the league knows that. If you're a back up player then you're special teams coach better go to war for you and you better go to war for your special teams coach, kind of a mutual respect kind of deal."
Ask anyone on Texans special teams about players who make a career at their position and you get a history lesson.
They know players who have played more than a decade in the league as a special teamer.
"You have guys that play 13 years in this league as special teams players," Wells said. "You can make a great living in this league playing special teams. It depends on the person. Some people start off and then go to their position and become what they want to become at that and some people just play special teams and do a great job at that."
ADJUSTMENTS AND OPPERTUNITIES:So the players are tested. The veterans and youngsters have become familiar with each other. What's next for Texans special teams?
Practice with the understanding that everything you do may get turned upside down after kick off.
This is where a healthy mix of veterans and rookies comes into play. Marciano does not wear a headset on the sideline. He has no eyes from above just the word of his players coming off the field.
They huddle around him before and after every special teams play.
"There is nothing like game day," Marciano said.
He said his mind races for hours after the game. His body is relaxed but the constant adjusting leaves his neurons firing like rush hour traffic.
This is the world of professional football where one player substitution on the other side can change the face of a game.
"Special teams you do your base fundamentals all week at practice and you make adjustments during the game," Evans said. "We're kind of his eyes on the field. We tell him what the guys over the top of us did and then he can kind of tell us what the idea behind it is … Offense and defense you can make a lot more adjustments on the field."
The results are not always flashy. In fact, to the common fan they are sometimes boring.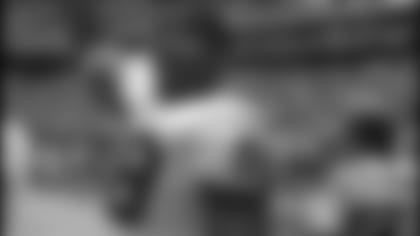 But Evans is quick to point out some of the hidden yardage that can come from special teams. For every 10 yards return man J.J. Moses gets on a kick the offense has to get one less first down.
Still it's the big play that gets noticed – a fake field goal that goes for a first down or a punt return for a touchdown.
Or a punt downed at the three yard line that backs up the opposing offense.
The Texans offense stalled against Jacksonville last week on the first drive of the game, but cornerback Jason Bell – a gunner on the punt team – downed a Chad Stanley kick inside the five.
He slammed the ball to the ground and threw his arms out to the side and cocked his head back.
It was as if he was giving all of Reliant Stadium a hug.
It was the only time Bell's name was announced to the crowd the entire game.
Most of the Texans special teamers work in the same anonymity. But they don't mind. Getting their name called means they made a huge play and the thrill of running full speed and hitting an opponent every time they're on the field gets the adrenaline pumping like water out of a pressure washer.
"As soon as you get a chance to make a play and you know it's your chance you have to grab it because that might be it," Bell said.
"It's up to us to set the tempo."