Heading into the 2003 season, the Texans' defensive line was viewed as one of the team's stronger units.

And why not? Gary Walker was coming off his second consecutive Pro Bowl season. Seth Payne had set a career high in tackles the previous season. Jerry Deloach had a full starting campaign under his belt.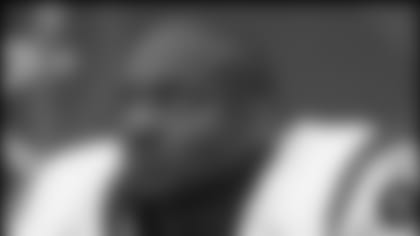 But by mid-September, Houston's defensive line resembled a MAS*H unit. Payne was out for the season with a torn ACL. Walker hadn't played yet because of a shoulder injury suffered in the preseason. He would eventually start four games before a toe injury ended his season.

Forced to improvise, the Texans rushed players into the lineup and scoured the waiver wire. When it was all said and done, Houston had trotted out eight different starting lineups with its front three. The Texans slipped to 31st in rushing defense and the defensive line registered just 3 1/2 sacks over 16 games.

But here's the good news. First off, the 2003 campaign is history. Secondly, young backups such as Corey Sears, Junior Ioane and Terrance Martin got valuable playing time. And finally, Payne and Walker are on the road to recovery.

That third point is the trickiest. But if the Texans can navigate that little speed bump, Houston's defensive line could once again be a force.

Walker re-signed in March after missing 12 games. It was by far the most games he's missed in his eight-year career. But the two-time Pro Bowler is healthy and was his usual feisty self in off-season workouts.

"I want to pick up where I left off last year and try to catch up to some of the stuff I didn't catch last year," Walker said. "The main thing is when I wake up in the morning there's not a lot of soreness there. If we can just keep going in the direction we're going, I'm looking forward to having a great year this year."
The day after signing Walker, Houston inked former Titans defensive tackle Robaire Smith, who will play right end in the 3-4 opposite Walker. Smith posted 73 tackles and 4 ½ sacks last season for the NFL's top-ranked rushing defense. He can clong up running lanes, but also possesses enough of a burst to create noise in the opposing backfield.
"I can definitely bring that (pass-rush) attitude," Smith said. "There are a lot of guys out here with that in them, it's just a matter of all of us getting on the same page.

"I can't wait. I feel have a lot to prove this year to a lot of people around the league – and to myself."

While his former Titans linemate Jevon Kearse garnered most of the free agency ink, Smith could be one of the best pickups of 2004.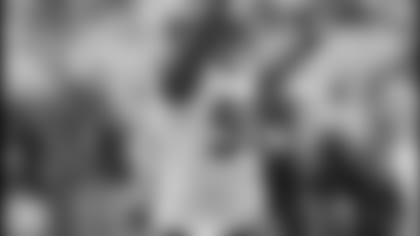 The biggest question for the defensive line heading into this season is the status of nose tackle Payne, who missed all but five quarters of the 20903 season. The Texans will bring Payne along slowly and have a contingency plan in place. Deloach, who has started 32 games at end, might actually be better suited inside.
"We think in Robaire we've added a big, strong guy with physical talent," head coach Dom Capers said. "That coupled with the re-signing of Gary Walker gives us two physical defensive ends and the ability to move Jerry inside to nose. We think with his size and smarts he can play well at nose tackle. That enables us to hold those positions until Seth can go out and prove that he's healthy enough to play.
"Seth would like to play right now but we just have to be smart with him. But this is the best depth we've had at defensive line."

Payne's rehab has been grueling but there's isn't a harder worker in Houston's locker room. If Payne looks you in the eye tells you he'll be ready, it's tough to dispute him.


"I'd like to be out there the first training camp practice but I know they're going to be very cautious, which is good," Payne said. "Hopefully, we'll be in a situation where they're holding me back from doing everything I could just to be safe. Unless we come up with something unexpected, I can't see me not being out there for those last couple of preseason games.


"I'm real pleased and real confident that I'm going to be back for the first game of the regular season."

Deloach has been one of Houston's more underrated players over its first two seasons. He had a career-high 109 tackles in 2003. Sears started 12 games last season, collecting a career-best 75 tackles. Martin and Ioane also return after seeing lots of playing time in 2003.

If the Texans are to improve defensively in 2004, it starts up front. Payne and his mates know it. And moving forward, they'd like to view last season as an aberration.


"Going into last season, we as a defensive line had really figured out the defense and gotten comfortable," Payne said. "If you look at that first year, the way we played on defense, we bascially have the same personnel plus some new and improved players this season.

"It should be an exciting year for us."

DEFENSIVE LINE:Walker, Payne, Smith, Deloach, Sears, Ioane, Martin, Jason Davis, Ifo Pili, D.J. Renteria, Jeremy Slechta.

FUN FACT:Walker had missed just two games over his first seven seasons before missing 12 games due to injury in 2003.