With starting tackle Seth Payne going out for the season with a knee injury after last week's game at Dallas, the Texans were in the market for a big defensive lineman in the middle this week.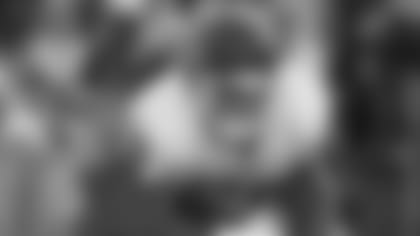 At 6-1, 315 pounds, Lional Dalton fits the ticket and was on the market. He watched last Sunday's games after being cut by the Chiefs two weeks before and wondered what was going to happen.
"You always worry about that," Dalton said. "You watch the guys play and you get a little jittery. I woke up last Sunday and wasn't doing anything. I guess my body's on a time schedule and wanted to play.
"I'm excited to be joining the Texans. I'm excited to be getting back on the field to do what I do best, which is play football. It's what I've been doing since I was eight years old. Plus, it's warm weather here. Everybody would prefer to play in warm weather."
Houston can no doubt use a player like the nine-year NFL veteran. He has stuffed the middle for Baltimore, Denver, Washington and Kansas City, starting 49 of the 60 games he has played in the last four seasons. He started 14 games for the Chiefs last year, but got off to a slow start this season and was released after the second game.
Don't be surprised if he plays soon and a lot for Houston. The Texans are still last in the NFL in total defense, averaging a dismal 418.8 yards a game, including the worst averages for yards per play (6.2) and first downs per game (23.8). They're 29 th in the league in run defense, allowing 145.8 yards a game, and with Payne out, that figure could get worse.
"I know they've had problems stopping the run," Dalton said. "At this point of my career, that's kind of what I'm known for, being a run stopper. So I hope I can help. That's what I've come here to do."
In eight previous seasons with the Ravens, Broncos, Redskins and Chiefs, he has had exactly 100 tackles and 27 assists, though he has registered only eight sacks. That has led to his blue-collar reputation for stopping the run.
"It's a good reputation to have," Dalton said. "I imagine if I could sack the quarterback more, I'd make a lot more money. But I don't mind being called a run-stopper. It's what I'm good at and I'm proud of it. Somebody has to do the dirty work and I don't mind."
Dalton played for Texans defensive line coach Bob Karmelowicz at Kansas City in 2005 and was with the Broncos in 2002 when coach Gary Kubiak was offensive coordinator. They know what he can do.
"Lional's played at a top-notch level in this league at that position before," Kubiak said. "He's hungry. He's been out there for a few weeks and I think he's very capable from a scheme standpoint. That's no problem.
"He knows what he's doing from Day 1. We'll see how he looks today and how he does tomorrow because anybody that comes in looks fresher than our other guys so we'll see where he's at on Friday."
Kubiak even believes Dalton, though not familiar with the Texans system, might be able to play Sunday.
"You know, I'll have to go back and look," Kubiak said. "I don't know. It all would probably depend on how many we suit. I think he can, I think he could very well do that."
Dalton isn't making any predictions, but he's anxious to get to know the Texans' defense.
"It's young and it's got a lot of talent," he said. "With the experience I have, I think I can come in and help them.
"I'm very comfortable with coach Karmelowicz. I know exactly what he expects from me. He knows what kind of player I am. It's now just me trying to learn the terminology of the defense and hopefully I can do that quickly. I'm just going to go in and give it my best."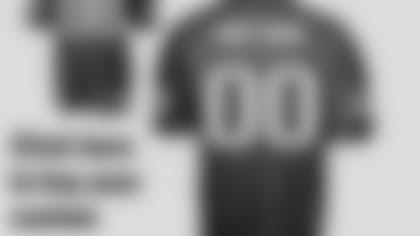 ](http://store.houstontexans.com/family/index.jsp?categoryId=2237490&clickid=mainnavgeartxt)Perhaps he could even step in at running back. The stumpy, powerful player played that position some while making First Team Class AA All-Michigan at Detroit's Cooley High School. He has even given it a try in the pros.
"I played a little running back in high school, fullback," Dalton said with a smile. "Everybody likes to score touchdowns. All linemen want to play in the backfield, but it's especially a defensive lineman's dream.
"It was exciting. I tried to run it last year with the Chiefs, but it didn't work out. I guess I wasn't meant to be a professional running back."
It wasn't a lack of desire or effort or moves that ended his running career in Kansas City. Dalton just couldn't get out of the way of All-Pro running back Priest Holmes quickly enough.
"I guess I didn't hit the hole fast enough," Dalton said with a laugh. "I was in front of Priest when the play started out, but he beat me to the hole. So I imagine I'll stick with defensive line while I'm here."
The Texans hope that will be more than enough.
EDITOR'S NOTE:Jim Carley is a veteran Houston sportswriter who has covered the NFL for more than 25 years. He has worked for such newspapers as the Fort Worth Star-Telegram, The Houston Post, the Los Angeles Herald-Examiner and the National Sports Daily covering such teams as the Dallas Cowboys, the Houston Oilers, the Los Angeles Rams and the Oakland Raiders.