*Editors Note: First and Ten with David Carr first appeared in the Dec. 31 edition of Houston Texans Gameday Magazine. *1-What was your welcome to the NFL moment?
*"It was probably just the energy in Reliant Stadium the day of the Dallas Cowboys game (The first game in Texans franchise history). It was pretty sweet, I remember that a lot."
*2-Who was your favorite player growing up?
*"Probably Troy Aikman or Brett Favre, one of those two guys."
*3-Who's the fastest guy on the team?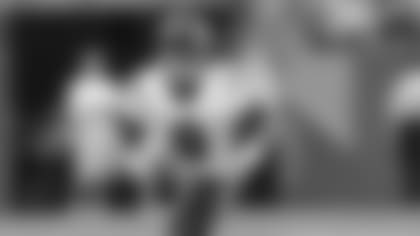 *"Me, by far, definitely (smiling)."
*4-What would you be doing if you weren't a football player?
*"Probably playing baseball or golf, something involving a ball."
*5-Why did you pick your jersey number?
*"I enjoyed watching Troy Aikman growing up, he probably had a lot to do with that."
*6-If you had a superpower what would it be?
*"I would want to fly, definitely, no doubt about it."
*7-What don't you like about being an NFL player?
*"Waking up on Monday morning, sometimes that can be pretty tough."
*8- What's the best part of
*"The weather, I just love how hot it is. Also, I just think the people, small town atmosphere, that's another thing I like about it."
*9- What's your favorite TV Show?
*"I like 'House', I watch that quite a bit."
*10- What's your biggest fear?
*"Probably losing, I hate losing."