In recent years, defensive linemen have slipped down draft boards in part because of disappointing results from highly rated prospects (i.e. Courtney Brown, Gerard Warren, Jonathan Sullivan) as well as the increasing number of teams using variations of a 3-4 scheme.
But as teams like the Carolina Panthers have learned, it's never bad to have a stockpile of quality defensive linemen. The Panthers lost All-Pro Kris Jenkins for the season early in 2004 and ended up missing the playoffs just one year after reaching the Super Bowl.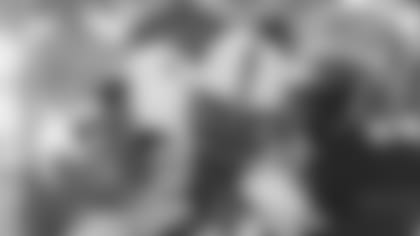 This year, teams will have plenty of chances to reinforce their defensive line thanks to several strong prospects, including one that stands head and shoulders above the competition and three others that could be selected early in the first round.
North Carolina State defensive end Mario Williams (6-6, 283) is considered by many teams to be the highest rated prospect in the draft. His rare combination of pass rush explosiveness and strength versus the run make him a fit in any defense. A three-time All-ACC selection, Williams accumulated 25.5 career sacks and 52 tackles for loss.
While some scouts may worry about the consistency of his effort, there is no questioning his potential and amazing physical ability. It is unlikely Williams will last past the Green Bay Packers at No.5, and there is a chance he could be the Texans' number-one pick.
Following Williams, Florida State's Kamerion Wimbley (pictured above) likely will be the next end to hear his name called. A 6-3, 252-pound pass rushing specialist that collected 7.5 sacks in 2005, Wimbley could attract the interest of teams like the Cleveland Browns and New England Patriots, who own the 12 th and 21 st picks, respectively.
Other candidates to be selected in the early rounds of the draft include: Penn State's Big Ten Defensive Player of the Year Tamba Hali (6-2, 267); Boston College's Mathias Kiwanuka (6-5, 262), who recorded 37.5 career sacks; and Virginia Tech's Daryl Tapp (6-1, 257).
A talented prospect that could be chosen in the middle rounds is Louisville's Elvis Dumervil, who led the nation with 20 sacks and 11 forced fumbles last season. His only downside is a lack of size. Many teams have measured Dumervil at 5-11, which is short for a linebacker, let alone a defensive end.
Two lineman shooting up the charts following outstanding postseason performances are Williams' cohorts on the N.C. State defensive line: defensive end Manny Lawson (6-5, 240) and defensive tackle John McCargo (6-1, 293). Lawson, who had 10.5 sacks last season, is projected as an outside linebacker in a 3-4 defense, while McCargo is known for his quickness off the snap.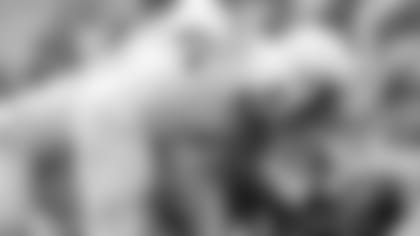 The top-rated defensive tackle is Oregon's Haloti Ngata, a former high school rugby player. At 6-5, 340 pounds, Ngata would be a perfect fit as a nose tackle patrolling two gaps in a 3-4 defense. He rarely gets knocked out of position and is a sure tackler. In 2005, he had 61 tackles, a high number for an interior lineman.
Another first-round possibility is Florida State's Brodrick Bunkley (6-2, 286).
Some experts believe Bunkley is a better overall prospect than Ngata and could be selected before the Oregon star. He may not be as big as Ngata, but Bunkley possesses a better balance of pass rush (9.0 sacks in 2005) and run stopping ability (25 tackles for loss) that could make him a good fit in a 4-3 defense.
Behind Ngata and Bunkley, there are other worthy defensive tackle prospects that merit consideration, such as Michigan's Gabe Watson (6-3, 335), Texas' Rodrique Wright (6-4, 306), Louisiana State's Claude Wroten (6-1, 295), Miami's Orien Harris (6-3, 302) and Virginia Tech's Jonathan Lewis (6-0, 304).
With their switch from a 3-4 to a 4-3 defense, the Texans might add more depth on their defensive front this weekend. Last year, the Texans took Florida State's Travis Johnson in the first round (16 th overall), but that doesn't mean defensive coordinator Richard Smith couldn't use more linemen. But even if the Texans do not draft Williams with their first pick, there can be good value in later rounds.