In the world of wide receivers, imitation isn't necessarily the sincerest form of flattery. But getting double-teamed sure is.

Wide receiver Andre Johnson isn't one to boast, but these days it isn't even necessary. His actions are speaking volumes, to the tune of 18 passes for 285 yards and three touchdowns the past two weeks.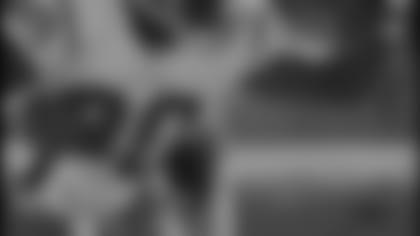 "If you're good, you're going to be judged by what you do on the field more than what you say," head coach Dom Capers said Thursday. "What attention Andre is getting right now is based on what he's done on the field. That's the way you earn respect around this league."
And if Johnson didn't command that kind of respect before, he certainly does now. And that means he can expect to see more attention from opposing defensive backs, starting Sunday in Nashville.
Tennessee's philosophy under head coach Jeff Fisher has always been to stop the run first because, in the Titans' mind, it makes the opposing offense one-dimensional. The Titans will often look to move up an extra defender into the box to create some imbalance for the offensive line. But that also puts a lot of pressure on their cornerbacks.
"If Tennessee has somebody they'd like to double, they're going to shift their free safety to get the corner some help over the top," wide receivers coach Kippy Brown said.
So if Samari Rolle or Andre Dyson struggle with Johnson early, expect free safety Lamont Thompson to sneak over on Johnson's side. Thompson leads Tennessee with three interceptions, including two in the Titans' win at Green Bay.
But the Texans know that. And Johnson has proved the past few games that he can outleap defenders in double coverage and still come away with the ball. Plus, if two guys are on Johnson, Houston's other receivers are only going to benefit.
"When that happens, that will leave our tight end and our W receiver, Corey Bradford, in single coverage," Brown said. "And that's where you have to try to make your money."
The Texans saw a classic example of that domino effect last week. Yes, Randy Moss had two touchdown catches for the Vikings, but so did fellow wideout Marcus Robinson. Nate Burleson also caught a touchdown pass. The more attention paid to Moss, the more chances for those guys. So the Texans aren't necessarily going to change their philosophy if Johnson starts seeing more double-teams.
"You still stay within your scheme," offensive coordinator Chris Palmer said. "They can't double him all day. I feel fortunate that we've got a good group of wide receivers that can step up and make something happen."
Derick Armstrong was the most obvious example last week as he caught six passes for 101 yards and one touchdown.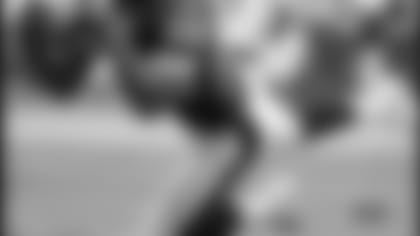 "I think Derick's always been a good eye-hand-coordination athlete," Capers said. "He did a really nice job last year catching the ball on the practice field. I think he knows more about the system now in terms of being more precise in his routes and the timing of things, all those things just because the amount of work that he has. I think you can see that start to pay dividends for him."
Bradford has just one touchdown catch this season but remains a legitimate deep-ball threat. Jabar Gaffney is starting to thrive in the slot, where he'll likely find Titans cornerback Andre Woolfolk when Tennessee is in nickel coverage.
Yes, Johnson is the frontman. But the rest of the band can also play.
"Coming into the Vikings game I didn't know I was going to have 12 catches," Johnson said. "We have other good receivers. So you never know what to expect."
And that's exactly how Palmer likes it.