Six wide receivers were selected before him in the first round of the 2005 NFL Draft, but that didn't stop Virginia tight end Heath Miller from making the most of being chosen 30th by the Pittsburgh Steelers.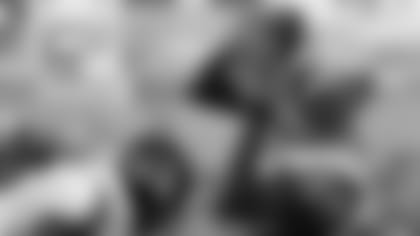 Miller was the only tight end taken in the first two rounds last year. The 6-5, 256-pound pass catcher played an essential role in Pittsburgh's Super Bowl season, finishing his rookie year with 39 receptions for 459 yards and six touchdowns (more than any receiver taken ahead of him) while providing crucial support in the running game.
Even though the draft has been loaded with first-round receivers the past few years, the 2006 draft should open the gates for tight end prospects. Led by Maryland's Vernon Davis, one of the highest-rated tight ends in history, this is one of the deepest and most talented years to select a player at that position.
Given the impact tight ends have made recently (In 2005, 12 tight ends finished with 50 or more catches) it's possible that as many as five tight ends will be taken in the first two rounds this year, as opposed to one last season.
Davis (6-3, 256) is an extraordinary prospect. He ran the 40-yard dash in 4.38 at the Indianapolis scouting combine, making him the fastest player in history at his position. Not only did he blow everyone away with his speed, but Davis also bench pressed 225 pounds 33 times -- seven more than top offensive line prospect D'Brickashaw Ferguson - and had a vertical jump of 42 inches.
Having never missed a game in college, Davis enjoyed his best season as a junior, recording 51 receptions for 871 yards, with a conference-leading average of 17.1 yards per catch, and six touchdowns. He is elusive and quick enough to run deep routes, and his solid build and athleticism create mismatches with linebackers. He's expected to be drafted within the first 10 picks on Saturday.
While Davis is clearly the top tight end prospect, there remains a terrific class behind him. The 2005 Mackey Award winner (top collegiate tight end), UCLA's Marcedes Lewis had 54 catches for 741 yards (12.8 average) and 10 touchdowns as a senior. At 6-5, 261 pounds, he has outstanding size and above average speed. While he needs to improve as a blocker, his long arms and solid jumping ability could make him a low first-round pick.
At nearly 6-8, Georgia tight end Leonard Pope is built like an offensive tackle. With his basketball frame, he uses his size and instincts to stretch defenses and make plays in traffic. While his speed isn't world-class, Pope's power compensates for a lot.
Another top prospect is Southern California's Dominique Byrd, who had the advantage of playing in one of the college football's most explosive offenses. At 6-2, 255 pounds, he doesn't have the ideal size of the other top prospects, but he has enough quickness and acceleration to create separation with defenders and pick up yards after the catch. His biggest asset is his sure hands, which could make him a second-round pick.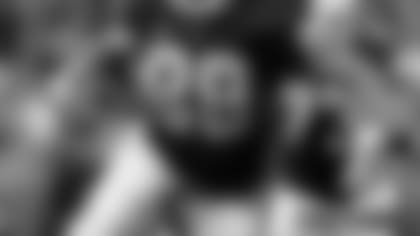 A possible day-one pick, Notre Dame's Anthony Fasano is one of the most fundamentally sound tight ends available. At 6-4, 259 pounds, he can make an impact blocking in the running game, but also has proved to be a precise route runner with soft hands.
Rounding out the top tight ends this year is Colorado's Joe Klopfenstein(6-5, 255), a sneaky athlete who caused problems for a number of Big 12 teams last season. Not known for his blocking, Klopfenstein is adept at finding seams in defenses and stretching safeties up the middle of the field.
The Texans' interest in a tight end isn't as high as it was before the team signed free agent Jeb Putzier from the Denver Broncos. Putzier will combine with Mark Bruener to provide a potent combination on the offensive line.
Expect the Texans to keep an open mind regarding the tight ends in this draft, but don't count on the team using one of their top two picks on the position.