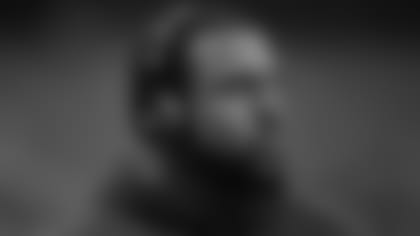 ]( "T Duane Brown")

The Texans' offseason program doesn't start for another 10 days, but players are already starting to make their way back to Reliant Stadium to work out on their own.
Among them is left tackle Duane Brown, a first-team All-Pro and Pro Bowler in 2012 who was at the stadium to lift weights seemingly every day this week.
"Just getting back to it, man," Brown said in the Texans' locker room on Thursday afternoon. "It's almost that time of year again where we get back together as a group. I'm just trying to make sure I'm ready to go. This is what it's all about. The offseason was fun, but it's time to get back to work, get back to training and get ready to make this run."
Brown had a more eventful offseason than most, traveling around the U.S. and Europe with his wife, TV and radio personality Devi Dev. The two chronicled their travels through Spain and Italy with photos on Twitter and Instagram.
Brown said the highlight of his European trip was visiting the Colosseum in Rome – and a gladiator class he took in the Italian capital city.
"(That) was pretty awesome," he said. "They taught us about the history of it, and also got to go through some of the training that the gladiators did back in the day, which was pretty intense. We actually wore the traditional armor and swords and shields that they had, so it was pretty cool. I don't think the gladiators back then were quite my size, but we made it work."
The Texans begin their offseason workouts on April 15. OTAs start May 20. Brown, a first-round draft pick in 2008, said he is focused on improving his technique and helping the Texans' younger offensive linemen in their development.
"I'm never complacent," he said. "I've always said my goal is to be one of the best to ever do it. I think I've established myself at the left tackle position as being pretty good… (I'm) definitely trying to take my play to the next level.
"I've had a pretty good offseason, but I'm ready to get back to it. I always watch football, watch what's going on around the league. You start to get that itch. You start to get ready to get back into the swing of things and just the camaraderie, man – being around the guys, my teammates.
"(It) really left a bad taste in our mouth the way it ended last year. We know the potential we have going into the season. It's just about going out there and doing it, and it starts with the workouts; it starts with the team activities. We're looking forward to it."
Twitter.com/NickScurfield