Domanick Davis walked off the practice field Friday afternoon and strode up to waiting reporters with an easy smile on his face. He looked like a man at ease with his world.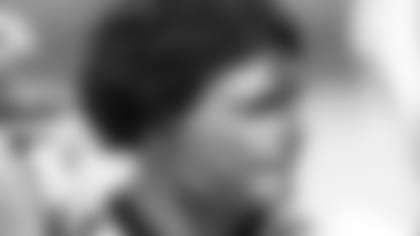 Quiet confidence exudes from the fourth-year Texans running back. He seems like the type of guy who could sidestep a car wreck, raise an eyebrow at the wreckage, walk on and never miss a beat.
"I feel good," Davis said. "It feels good to be back."
Davis has had what some might consider a car wreck of an offseason. To begin with, he had to live with the madness of swirling pre-draft stories last April that said the Texans would take All-World running back Reggie Bush of Southern Cal with their first overall pick. But in Davis' inimitable laid-back style, he never looked at the Heisman Trophy winner's possible arrival as a bad thing.
"It never bothered me at all, not one bit," Davis said. "If they had have gotten him, I still would have had to do what I had to do. I figured he'd do his thing, and I'd do my thing."
Davis' 'thing,' of course, has been pretty impressive for the Texans. The 2003 NFL Rookie of the Year has rushed for 3,195 yards and 23 touchdowns his first three seasons, hitting the magic 1,000-yard mark the first two and just missing it by 24 yards last year.
Davis only met Bush briefly before the draft and says he never felt threatened.
"I told him you need to get over here so we can do some things," Davis said with the characteristic sparkle in his eye. "Because with both of us in the backfield, they could send me out in motion, they could send him out in motion, but whatever, we still would do different things.
"I wasn't really worried about losing my position or anything like that. I'm not that type of player."
That wise, measured approach perhaps evolved from his days at LSU. Davis had been a highly recruited running back out of Breaux Bridge (La.) High. But at LSU, he had to play much of his career in the shadows of featured back LaBrandon Toefield.
Davis had to make his name with the Tigers mostly as a return specialist. Ironically, in 2003 Toefield was a fourth-round draft pick by the Jacksonville Jaguars the same year Davis also went in the fourth round -- 31 picks higher than Toefield.
"Coming out of high school, I thought I was going to be the star and it didn't work out that way," Davis said. "So I learned how to play my role and do what the team needed me to do. It's better that way."
So he didn't think Reggie Bush would alter his world much if he did come to Houston. Though Davis admits he was pleased with the way it all turned out on draft day, with the Texans opting for defensive standout Mario Williams as their No. 1 pick.
"It showed that they had a lot of confidence in me and just made me feel real good," Davis said. "It made me push a little bit harder to get back and I just want to play my heart out for them. It was a big deal."
Another big deal in the offseason has been the health of his left knee. Davis missed five games late last season with inflammation in the knee, then had arthroscopic surgery on it and couldn't do most of the work in offseason training camps as he tried to rehab.
The Texans have said they want to bring Davis back slowly and will have him working out only once a day during two-a-day practices. But in Friday's first morning practice, he surprised everyone – including himself – with a rousing performance that included some strong runs in 11-on-11 drills.
"I felt good," Davis said. "I was pleased by the way my knee felt. I know it's headed in the right direction."
Davis doesn't want to get too optimistic. He knows this was only one practice after a very long offseason of rehab. But he admitted he was chomping at the bit to get to training camp.
"I couldn't wait, I couldn't wait," he said enthusiastically. "I was more excited than anything. At the same time, I can't get overexcited because I can't act like my knee is 100 percent right now.
"It's a little stiff, but I got on the bike and worked it out. But the main thing is it's not swelling up on me like it was doing before. That's real good."
Davis had hoped to participate in more of the offseason activities, but he has learned that knees take time.
"It was stay off it as much as I could in the beginning," he said. "I just started running with everybody else two weeks ago. But I've been doing a lot of work in the swimming pool and just doing whatever I had to do.
"We're just doing what it will allow me to do for now and just trying to be smart about it. I don't want to do too much before it's time. It's hard. But it is what it is and that's just something I have to do and you've got to learn how to do it.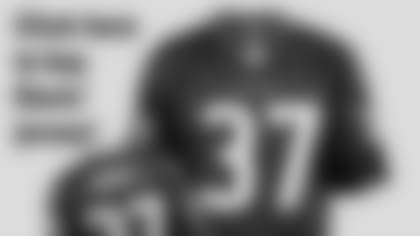 ](http://store.houstontexans.com/product/index.jsp?productId=1772510&cp=2237490&page=2&doVSearch=no&clickid=mainnavgeartxt&pageBucket=0&parentPage=family)
"I'm just going to take it one day at a time and do whatever it is I have to do to get myself back to 100 percent or at least close to it."
Still, new head coach Gary Kubiak couldn't help but be encouraged by Davis' morning practice.
"It was very good," Kubiak said. "We kept an eye on him. We limited him just a little bit, but it was interesting because he wanted more.
"This is a huge week for this team and that player, and I think we all know that.  We have to watch that knee and see how he responds to what were doing.  We have to be smart as coaches, but every positive step is going to be very exciting."
Davis is just as excited about playing for Kubiak and an offensive line that is learning some new zone blocking techniques.
"Just the zone blocking period is good for a running back," Davis said. "But we have a lot of work to do, a lot of getting together and developing our identity. When we get that done and get out here and start having fun, that's when you'll see good things happen."
EDITOR'S NOTE:Jim Carley is a veteran Houston sportswriter who has covered the NFL for more than 25 years. He has worked for such newspapers as the Fort Worth Star-Telegram, The Houston Post, the Los Angeles Herald-Examiner and the National Sports Daily covering such teams as the Dallas Cowboys, the Houston Oilers, the Los Angeles Rams and the Oakland Raiders.