Reliant Stadium has hosted a whole mess of parties in its brief, two-year existence. From Texans games to concerts to calf scrambles to circus clowns (and even one of those Super Bowls), these walls have plenty of stories to tell.
But if you're walking through the concourse tonight, and you find yourself conversing with those walls, they'll all agree that nothing has topped this stadium's first big bash – or possibly ever will.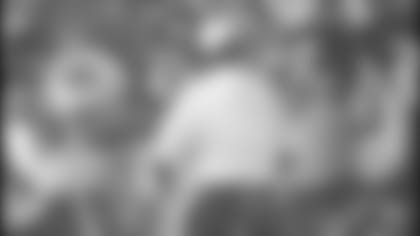 See those silver helmets with the big blue star over on the east sidelines? The Dallas Cowboys have been here before. History dictates they'd just as soon forget that trip. History also dictates that no football fan in Houston, or any Houstonian for that matter, will forget what happened on the night of Sept. 8, 2002.
The Houston Texans, in their first-ever real football game, stunned the Cowboys 19-10 to become the first expansion team in 41 years to get a "W" on its initial try. The fact that the win came on national television was even sweeter. The fact that it came against the Cowboys? Well, that made it priceless.
Most of the Texans' heroes that night are still here. Billy Miller, who scored the team's first touchdown just 74 seconds into the game; Aaron Glenn, whose interception led to a field goal; David Carr, whose 65-yard touchdown pass to Corey Bradford gave the Texans a lead in the fourth quarter; and Seth Payne, whose late sack of Quincy Carter in the end zone sealed the victory.
The Cowboys have undergone a radical makeover since that night, from the top on down. And they have already had their share of training camp drama. So that 19-10 setback is the furthest thing from their collective minds tonight.
But when the two teams take the field for the opening kickoff, close your eyes for a second and remember where you were 706 evenings ago. Sure, this game doesn't count in the standings but that one sure did. And it counted in our hearts as well. Wins like that are why we're in the business, as coaches, players…and fans.

To read the rest of this article, be sure to purchase your copy of Texans Gameday Magazine Saturday at Reliant Stadium.
* *