It's the middle of Texans practice and the team's long snapper is pumping away on the stationary bike, his helmet hooked over the right handle bar.
It's one of his many routines.
Pittman usually hangs out with punter *Chad Stanley and kicker Kris Brown – *the only other guys on the team who have such specific jobs. But he also does push-ups and takes a few drills outside the practice bubble.
Then it's onto the field to run a few punts and field goals.
*But it's not as easy as that. *
*There was a time when Pittman didn't have a professional football career, just the hope of snapping in the league. *
Sure the bike might not have a destination, but Pittman has made it to his. And has no signs of slowing.
Don't let the lack of participation fool you, Pittman is very much a Texan, with just as much if not more pressure to perform his job flawlessly each and every time he takes the field.
There's an old adage about long snappers, the more anonymous the better. If people know his name, it means he messed something up.
"It's routine," Pittman said. "I'm like a kicker or a punter. The same amount of practice goes into it. You want it to be about the routine so you're doing the same snap every time to make you consistent, because if you're not consistent you're not going to be around."
Pittman has been on the outside looking in.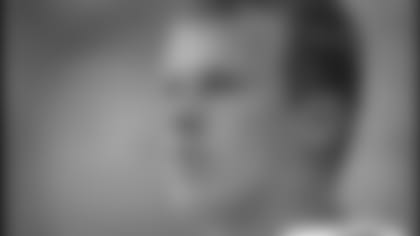 He left Washington to get a snapping job in the league – a goal that didn't immediately pan out.

He started his career as a defensive tackle, moving to tight end at Walla Walla Community College. But he has always been a long snapper.
After leaving college he spent three years playing semi-professional ball with the Puget Sound Jets. A torn anterior cruciate ligament and a broken hand further threatened his chances to make it to the league.
Pittman now admits he wasn't prepared mentally or physically to play in the NFL.
He got a break when he was invited to a gathering of professional scouts. The Cleveland Browns signed him April 9, 2003, cutting him and resigning him once. He was released from the Browns for good at the end of August and brought in to Texans camp.
A week later he officially beat out Chance Pearce for the Texans long-snapping duties. He got his first professional start in Miami the day the team signed him to the active roster.
"The funny thing about it was it four and half years after I played my last year of college ball," Pittman said. "I told myself that was my last opportunity to be noticed and get an opportunity to play.
"I put a lot of work in to it. I know what it takes to get here and I know that being able to maintain my position on this team, or any other team, is to maintain that work ethic that I got here with and more."
Pittman played the entire 2003 season without a mishap and enters Sunday's game against the Chargers as the team's undisputed long snapper.
Stanley is quick to list all of the snapper's technical accomplishments. Good velocity on snaps. Excellent work ethic. But he is still one of the more quiet guys in the locker room.
"He's kind of surprising," Stanley said. "Looking at him from the outside it's almost like he's a very quiet, subdued, hands off, not very personable kind of guy. But he's really the opposite of that. He's got a great sense of humor.
"He takes his job extremely seriously, he knows he's lucky to be in this business just like we all are and he appreciates it. That's how he goes through his daily routines. He's a hard worker. He's a great snapper."
When you're only on the field a handful of times in a game you have to take advantage of every opportunity. For that reason, long snappers are notorious for being some of the team's more ferocious hitters.
"There's times where you're like 'I wish I could get in there and hit around with the guys and get some real football,' but I'll take it, I'll do it as long as I can. I love it. I enjoy it," he said.
"That window of opportunity of being able to get that big hit is open and closed so fast. That's the glory for us is being able to get out there and tackle and hit somebody. Guys like to hit, and that's the only opportunity to do it."
He also doesn't get many opportunities at interceptions, but according to the stat sheet from the Texans game at Denver Aug. 27, he had his first (and possibly only) career pick.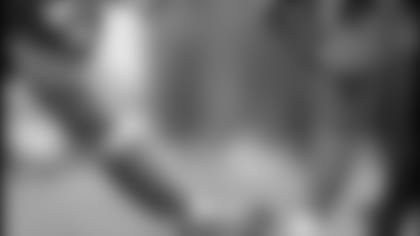 There's the sense of humor Stanley was talking about.
"It feels great," Pittman said when confronted about the error. "You know, I wish I would have kept the ball. Not that it would have counted anyway. It's preseason."
Given another chance Pittman probably would probably find a way to get a pick and make it count someway.
He has a history of taking advantages of opportunities.