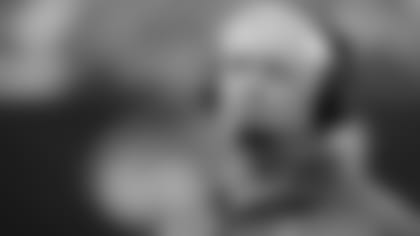 ]( "Texans defensive coordinator Wade Phillips")

While in New Orleans last weekend, Texans defensive coordinator Wade Phillips saw J.J. Watt win NFL Defensive Player of the Year honors. He also saw one of his former pupils earn induction to the Pro Football Hall of Fame.
Nose tackle Curley Culp was elected to the Hall of Fame as a senior nominee. Phillips was Culp's defensive line coach with the Houston Oilers from 1976-80, Phillips' first coaching job in the NFL.
"I was really happy for Curley," Phillips said on Monday. "It's taken a while for him. People that were coaching – who were around – at that time like I was and were fortunate enough to coach him, you can't believe what a great athlete he was and what a great player he was. Plus, we were the only team playing a 3-4 all the time. He was dominant and still is the prototype dominant nose guard. I think that was part of why he got in because you'd want one like him because he was so good, so dominant over centers, that you had to double-team him all the time to stop him."
Culp was 6-2, 280, during his 14-year NFL career. A six-time Pro Bowler, he joined the Oilers via trade from the Kansas City Chiefs in 1974. Phillips called him an "intimidator" who would "put his forearm right in the middle" of opposing centers' helmets, and he laughed as he said Culp would be fined a lot if he played in the NFL today.
"He was the NCAA heavyweight wrestling champ as a senior at Arizona State; had that kind of ability and movement and power," Phillips said. "You couldn't block him one-on-one. He could rush the passer, which even these days, you have some nose guards that are good players but they're not pass-rushers. Curley was a really good pass-rusher, too. He had great lateral movement and quickness and strength."
Culp is one of five defensive players coached by Phillips in the NFL who have made the Hall of Fame. The others are Reggie White, Bruce Smith, Elvin Bethea and Rickey Jackson. Phillips also has coached or worked with at least 12 other Hall of Famers throughout his 36-year NFL coaching career.
"I'm just lucky to be around that many great players," Phillips said. "I'm lucky to be around this long in the league. I've been with a lot of different teams. I've been real lucky to be around all these people that are in the Hall of Fame. It's pretty neat."
Twitter.com/NickScurfield