DENVER, Colo.-- Domanick Davis watched last week's preseason loss to Pittsburgh just like you did, in front of his television.

It was a helpless feeling and one that the Texans running back didn't want to be feeling tonight.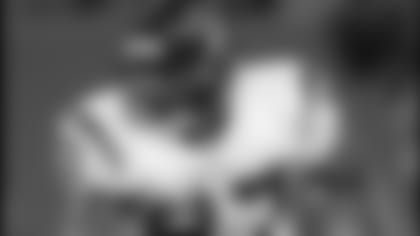 So Davis returned to the Texans' starting lineup and promptly showed everyone in Denver why he is one of the NFL's top young backs.

Running over and around a Broncos defense that had posted a stellar first three preseason games, Davis gained 49 yards on seven carries, adding 20 yards in two receptions.

"It feels great," Davis said at halftime. "This is my first time out this season so I just wanted to show everyone a little bit of what I have ready for this season."

What he has ready appears to be a lot. Davis appeared focused and, best of all, fresh. He gained 28 yards on the Texans' first drive, which resulted in a touchdown. Davis later posted a 20-yard run that has become his signature -- quick to the hole, knees pumping and taking would-be tacklers for a ride.

"His running speaks for itself," guard Chester Pitts said. "He was shedding defenders and he kept his feet going and got lots of yards after contact."

The Texans rushed for 110 yards in the first half after managing just 54 rushing yards in last week's loss to the Steelers. Davis provided a jolt of energy that Houston's offense sorely needed.

"Obviously, you saw Domanick Davis make a tremendous difference in that first drive," head coach Dom Capers said.

Davis also got his first game-action look at the zone blocking scheme the Texans have implemented. The Broncos are the team that has had the most success with that scheme.

"It's everything I thought it would be," Davis said. "The guys up front are doing a great job blocking and the receivers are doing a great job blocking down the field and that makes my job easier."

His job will be even easier six days from now when the Texans wrap up the preseason against the Bucs. It's doubtful that Davis (or the rest of the starting offense) will see more than a series of action.

But Davis proved tonight he's more than ready for the regular season. The Texans have their sparkplug back. The Chargers await.