Yesterday morning cornerback Jason Bell was the most famous athlete in his family.

Today, he's a distant second, although through no fault of his own.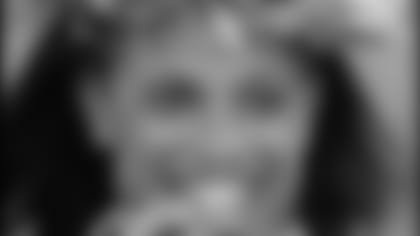 Bell's half-sister, Joanna Hayes, won gold in the 100m hurdles Tuesday night in Athens. She also set an Olympic record (12.38) in the process, posting the fastest time since the Seoul Games in 1988.

As you might expect, Bell got the good news way before the NBC audience did.

"I found out about two o'clock yesterday," he said. "My cousin called to let me know. She had to run the preliminaries and the semifinals beforehand so I was always checking for messages so I could know what was going on."

Hayes trains in St. Louis under famous track coach Bob Kersee. She was considered a medal favorite in Athens but the general consensus in track circles was that Canada's Perdita Felicien was the woman to beat.

And that would be why they run the races.

Felicien stepped on her first hurdle, also knocking out a Russian hurdler in the lane next to her. Meanwhile, Hayes didn't miss a beat, becoming just the second American to win the event since 1972.

"I was sure she going to medal," Bell said. "But I knew her biggest competition was going to be the girl from Canada. People have been talking about her all year. But Sonya was running times that were good enough to compete so I figured it would be those two."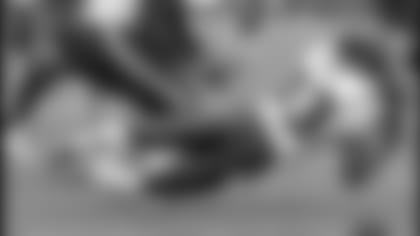 Like Bell, Hayes started her career at UCLA

"She's been competing since she graduated in 1999," Bell said. "She won a national championship that year in the 400 hurdles.

"She didn't make the Olympics in 2000 and then she was hurt for about a year and a half. The dedication that it takes to be an Olympic athlete is unbelievable."

Bell ran track in high school in Long Beach, Calif., once posting a 10.7 in the 100m. But football became his career ticket. He's become one of the Texans' top special teams players, causing Hayes to brag on him.

"It's funny, we were talking about that a while back," Bell said. "Before, she would always say 'My brother plays pro football,' and I would say 'Hey, my sister won a national title.'"

And now?

"Now she's a gold-medal winner."