Coaches call it heart – an undying will to sacrifice life and limb (and sometimes sound judgment) for the good of the football team.
It takes a lot of that to play special teams in general. But it takes a little more to play one position in particular.
Yes, it takes a little insanity to play flyer – the two players lined up on the outside on the punt team who's job it is to attack the return man. They're normally double-teamed and get tossed around on one play more than some players do in twenty.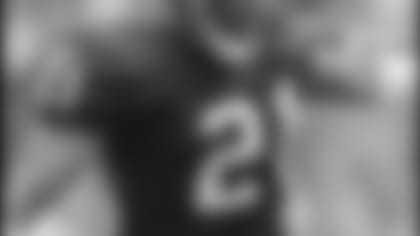 "I know that you've got to kind of be crazy to play flier," Vaughn said. "You've got to be willing to 'A' get beat up and 'B' to go down there and make a play. You've got to be willing to throw your body around to make a play."
Vaughn was second on the team last season with 13 special teams tackles.

Fellow flier, or gunner, Jason Bell had 15 special teams tackles.

They both were hand picked by special teams coordinator Joe Marciano for their ability, but also their drive. Gunning isn't necessarily a stat you can keep on paper.
"Gunners, fliers, forcers, hit men, bullets, the definition of all those words sum up what those guys do," Marciano said. "You've got to be a hit man. Gun. You've got to go down and take them down. Force. Forcer. Enforcer. Bullets. People say, 'Hey, who are your bullets on the punt team?' The connotation of all those words kind of sum up what those guys do.
"And those guys get no credit except from their peers and the coaches because they really know what's going on. From a fan standpoint, everybody watches the ball. They ought to watch those fliers out there versus a double team sometime."
Vaughn goes "100 mph on every play." Other players use visualizations to drive them. Because, when you're facing a double team, technique doesn't matter all that much.
Marciano said the fastest and quickest athletes on the team make the best gunners. Then again speed alone isn't enough. Strength is important, but not everything.
"The better those guys are the better your overall punt team is," he said. "There's some technique, but you better use your wheels. Use your hands and just be fearless. There hasn't been a gunner that hasn't got his butt kicked in practice or in games. You've got to win more than you lose and the good ones win most of the time."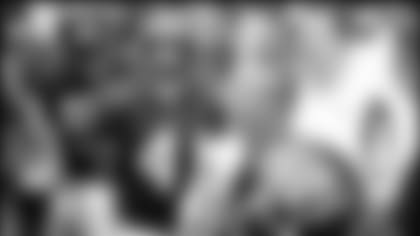 Marciano is the ultimate technician when it comes to special teams. Within a few minutes he can call up game film illustrating his exact points.
He should know what it takes. He's been a special teams coach for more than 20 years.
He names off several of the greats, but uses Kenny Gant, formerly of the Tampa Buccaneers, as his most colorful example.
"When he covered, he saw a returner down there with a bag of money," the coach said. "If he tackled that guy he was getting that money. He was motivated by the money because he made his team as a special teams player and as long as he played well he was going to make money. That was his feeling."
Vaughn has spent the majority of his career as a special teamer, seeing his first action as a rookie with the Atlanta Falcons in 2000.
He was one of the ones that got his butt kicked.
"I didn't know any better, they were trying to teach me on the run," Vaughn said of his first preseason game against the Indianapolis Colts. "I went out there and got beat down to the ground. I learned from then on that it was a dangerous business and I've got to protect myself."
He and others protect themselves by growing stronger and more equipped to make the big play. Covering a punt well can be a momentum shift. Causing a fumble is great, but simply forcing the return man to signal a fair catch is a victory.
The gunner has to beat a double team to get there in the first place.
So what's wrong with a little dancing and celebrating? To Vaughn, that's simply a reward for some hard, often unnoticed, work.
"If you know football you know gunner is a small but kind of important position," he said. "It's pretty hard, trying to duck double teams and going down there and tackling a guy. I feel like you should reward yourself. If you go down there and catch a big punt down at the one, reward yourself. If you go down there and make a big hit, reward yourself."