Dorm rooms and college cafeteria lunch lines are becoming distant memories of the past. For many NFL clubs, opting to stay on home turf for training camp has been the popular alternative over taking the show on the road to a college campus for the traditional training festivities.

For years, training camp meant packing up the entire office and moving the team, staff and equipment to a college campus a few hours away or sometimes even states away.
So why are many NFL teams bagging the old "summer camp" philosophy for a hometown huddle?

Recent trends in building state-of-the-art, million-dollar practice facilities seem to be putting a dent in many teams habitual summer expedition.

This year, 11 out of 32 teams are remaining in their own space for July and August, utilizing familiar practice fields, weight rooms and hotel space.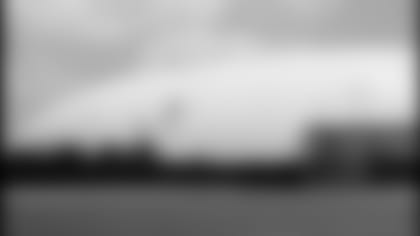 The Texans' indoor practice field is outfitted with Field turn and allows the team to make a swift transition indoors during extreme heat or inclement weather.
While many argue that leaving the distractions of home base funnels all focus on football and builds team unity, some clubs are finding the benefits of remaining in their familiar environment even greater.
The Texans couldn't pass up the opportunity to spend two-a-days sitting pretty at the Reliant Park training facility. Who could leave three immaculate practice fields, the best indoor playing space in the league, gobs of high-tech weight equipment, hot and cold tubs, and a lap pool? The list goes on.
And for fans not only in Houston, but also throughout the state of Texas, the close proximity means public access to player progression during the early developmental stages of the season.
Texans head coach Dom Capers has been on both sides of the coin. During his training camp experience with five different NFL teams, Capers sped off to nearby colleges when he coached in Pittsburgh and Carolina, traveled the entire way to Lacrosse, Wisconsin as the New Orleans defensive backs coach and held home post in Jacksonville as the Jaguars defensive coordinator.
Capers has been quite content with the Texans home base logistical plan thus far and looks forward to another smooth operation this summer.
"To me, there's a tremendous advantage," Capers said about taking the field in Houston for the next month. "Number one, you don't have to move anything. I think there's a comfort level in working out of your own offices and meeting rooms, locker rooms and practice facilities. It just helps make your operation more efficient."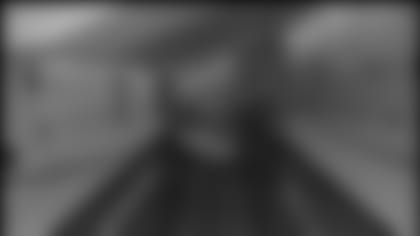 The Texans three-lane lap pool, spacious meeting space and 10,000 square foot weight room are just a few of the many benefits that come with staying at home for camp.
Efficiency and timing is the name of the game. Years ago, players worked six months a year. Training camp was utilized as a time to condition and physically prepare the body for the wear and tear taken during the demanding 16-game schedule.
The game has evolved into such a great business with an incredibly level playing field that players are almost required to devote ten months a year to the game. With that being said, conditioning must be done prior to the start of camp while the month of practice and preseason play is used to perfect the playbook and depth chart.
Texans director of operations, Barry Asimos, recognizes the importance of executing the training camp logistics and schedule like clockwork.
With an almost doubled roster number and extra staff on hand to assist during the summer months, Asimos' job of making sure the mass group is fed, organized and housed, runs much more smoothly in the familiar environment.
"I think a lot of teams around the league are starting to understand that they spend millions of dollars on their practice facility and then if you go to a smaller college, most of the time a Division III school, there's no way the facilities are going to be on the same level as what you have," he explained.
In Houston, the team eats, sleeps and trains within a one-mile radius of Reliant Stadium. Meals are served in the team cafeteria, film study takes place in the Texans team meeting space and practice sessions are just right across the street.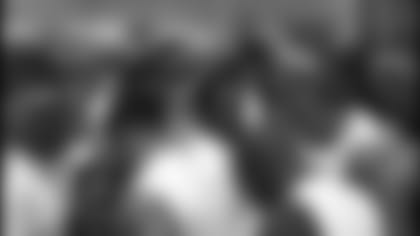 By staying in Houston, the Texans players are able to keep in close contact with their families.
Really, the only similarity to traveling elsewhere for camp is the housing set-up. Well, sort of. Though hotel rooms and dorms may not equally compare, living out of a suitcase for a month isn't the most ideal situation no matter what the decor.
"We have the guys stay in their own hotel rooms where family and guests are not allowed, just like going away to camp," Asimos said. "That aspect is the same. But you are comparing a hotel room to a college dorm room.
"They're not completely roughing it like they used to but a lot of guys double up. Most are normally on their own or have families so to double up with another player for 30 days is difficult."
One aspect Asimos doesn't really miss about the month-long road trip is the drive back. In Washington, packing up an entire organization to move wasn't the real challenge, returning it all back to the Redskins facility in one piece was.
"The thing that a lot of people don't understand is that you have time to pack before camp," he said. "When we were in Washington, we'd break camp in the morning and then coach would have practice the next day. So everything that took a week to set up, had to be broken down, packed and loaded in 24 hours. It was very challenging."
With those snags under the carpet, the Texans can focus solely on preparation while Houston fans have a front row seat to draw up preseason scouting reports.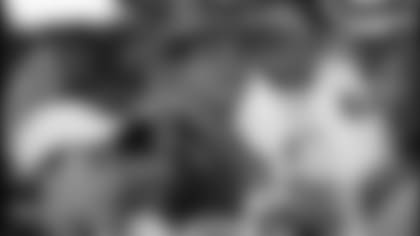 Fans from across the state of Texas are invited to join the Texans for training camp sessions.
With the Cowboys heading to California for camp this summer, the Texans will host the lone in-state training camp, giving fans a convenient opportunity to see the team up close and personal.
"The fans get to follow the progress of your team from day one, all the way through camp and preseason games," Capers said about holding open practices right in Houston. "If you're a fan, it's always interesting that we go to camp with 91 players and as we start to play games and cut down the roster, you can follow that very closely."
With one practice field equipped with stadium lighting, Texans fans are able to enjoy outdoor evening practice sessions in the cooler night climate while the squad executes drills in full pads.
For players, coaches, staff and fans, nothing seems to beat home sweet home.