As you get comfortable in your seats to enjoy the Texans next game against Jacksonville, make a little mental note to scope out jersey no. 30. Just for kicks, observe his involvement in the game. How many positions can you locate him in on defense? Is he flying around on punt coverage, making tackles and shedding opposing blockers? Or, maybe you'll spot him entering the game for a sneaky trick special teams play.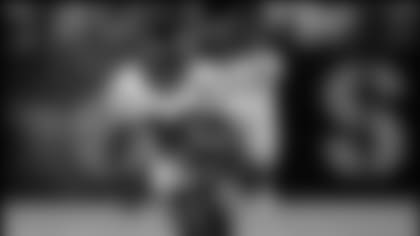 But do pay attention, because Jason Simmons is a busy man on game day. And while he often goes undetected and under the radar, the compliant defensive back wears many coats, enabling the Texans to game plan his flexibility into a vast array of plays in all facets of the game.
Entering his seventh NFL season, Simmons is taking on more responsibility by the minute and he's answered the challenge by yielding an impressive and dependable product. Simmons' role has been expanded this season to include duties at cornerback, strong safety, free safety and utility man in the nickel and dime defensive packages.
His acquisition in April of 2002, during the Texans' inception, has proven to be incalculable. He's the type of player that the Texans coaching staff can count on to get them through a game no matter where he is assigned.
"I don't know that I have another guy that could do it," Texans defensive backs coach Jon Hoke said about Simmons' positional conversion.
Learning different assignments and coverages isn't as easy as meets the eye. Simmons probably won't admit just how valuable his services are to the Texans, but he does recognize that his versatility equals staying power in the professional world.
"The more positions you know, the more you can contribute, the longer you'll stick around in the NFL," Simmons said.
Already, Simmons has received the team's defensive "Hammer Award" two times – first for his crushing block to pave the way for teammate Dunta Robinson's interception return against the Raiders, and again for pummeling Titans running back Chris Brown and knocking him out of the game just last week.
In August, Simmons became the first Texan to pick off two passes in preseason play with interceptions against Dallas and in Pittsburgh, where he got his start in the 3-4 defensive scheme. After spending four seasons with the Steelers, Simmons made an easy transition into Houston's similar defensive package.
"I was able to take everything that I learned up there and bring it here," Simmons said about leaving Pittsburgh in 2002. "There are small things that are different, but as far as the overall scheme, they're pretty much the same, so I came in a little bit ahead of everyone else because I knew the defense."
Though he made a seamless changeover during the Texans expansion season, recognizing the play calls was just one part of Simmons' edge. Adaptability was the other. Changing positions has been the one constant in his football career, so getting re-acclimated to different personnel, coaches and new responsibilities was no big deal.
"I've moved around a lot and played a lot of different positions the whole way back to high school," the former cornerback/quarterback of Leuzinger High School said.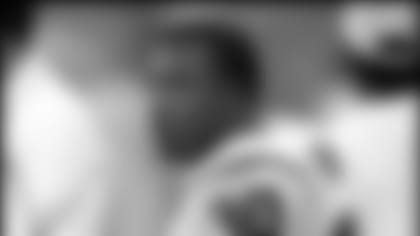 Simmons football roots date back to his time spent in the pocket, where he threw for 959 yards and 10 touchdowns while adding in 713 rushing yards and eight scores during his senior year at quarterback. Yet after the offensive show he put on for fans in Hawthorne, California, Simmons still managed to flip to the other side of the ball and make a name for himself as a stingy defensive back.
It was Simmons' tackling and heady play on defense that stuck. Into the next year, Simmons decided to leave his native California for the nearby desert, where Arizona State had a blueprint mapped out for his next football move.
"Arizona State definitely let me know that I was going to be a cornerback, that I could forget all of my quarterback dreams," he laughed. "I appreciated their honesty."
It was a good move and Simmons was able to enjoy an 11-0 season with the Sun Devils in 1996, a trip to the Rose Bowl and a honorable mention All-Pac 10 nod as well.
There was one time when the coaching staff did let Simmons re-visit his glory days – in the 1997 Sun Bowl contest.
"I got three plays at quarterback and that may've been the highlight of my college career. I got maybe four yards. It was the middle of the game, they switched it up, our starting quarterback was down so they let me go in there and get some plays."
Since joining the NFL as Pittsburgh's fifth-round draft choice in 1998, Simmons hasn't taken any snaps at quarterback, but he's had his share of forced fumbles, fumble returns, sacks and last year against New Orleans, rushed for seven yards after taking a direct snap from center on fourth and three to pick up a first down.
And while you're searching for his number, be sure to survey the special teams punt coverage unit, where Simmons can be found as the Texans' personal protector, making calls up front while setting up blocking schemes.
"You gotta love special teams," Simmons said with a smile. "When you're not a starter, you have to be good on special teams. It's one thing you learn, stay around, stick around. I take pride in being the best on special teams."
Simmons' love for the fast-paced, down-to-the-wire mentality on special teams is evident in the 14 stops he's picked up both years in Houston.
"It's more intense than defense," he explained. "You have one play. You get out there and you may have to run full-speed 65 to 70 yards and defeat a block and you still may never even get close to the play."
It takes a unique player and devout apprentice of the game to display such pride, passion and understanding of each aspect of his job.
"He can do it because he's an instinctive guy, he knows football and he sees the big picture," Hoke analyzed. "He has an idea of what everyone is supposed to be doing and has a great feel for football."