Beauty, like they say, truly is in the eye of the beholder. Especially when it comes to punting in the NFL. 
For instance, some casual observers might think Texans punter Chad Stanley had an off year last season. He finished dead last in the NFL in punting average at 38.8 yards per kick.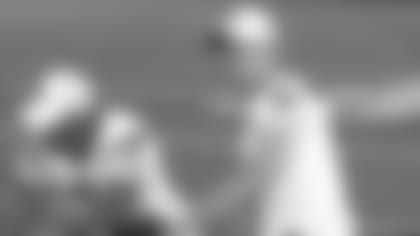 But those are pretty-boy stats. Where the Texans are concerned, Stanley's punting couldn't be much more beautiful.
"He's been very consistent," special teams coordinator Joe Marciano said. "His strength is being able to put balls inside the 20-yard line. Among the league punters, he ranks first in that and he had only one touchback last year."
Stanley, the eighth-year veteran from Stephen F. Austin, has been amazingly consistent in his four seasons with Houston. In that span, he leads all NFL punters in the delicate science of placing the ball inside the 20 with a total of 120. He was fourth best in the NFL in that category last season with 29.
Stanley also led the league in one other overlooked stat. He had only one touchback, meaning referees had only one opportunity – against St Louis in the 11 th week of the season – to take the ball out of the end zone and march unimpeded 20 yards back upfield to hand it to opponents.
Few people realize Stanley nearly set the all-time NFL record for fewest touchbacks last year.
"We were hoping to go a whole season without having a touchback, which has never been done," Marciano said. "He was close. We'd like to go after that again this year. That's hard, trying to do something that hasn't been done in the history of the NFL."
It means a lot to Stanley, who realizes others might not understand the Texans' emphasis on limiting touchbacks and landing punts inside the 20. 
"It's just one of those things where you make sacrifices to do those things, and one of those is the gross average is going to be sacrificed," Stanley said. "If you have 10 touchbacks in a year, that's 200 yards you add on to your punting yardage to go on your gross average. But it doesn't help the team as much.
"Those things figure into being an asset to the team and it all figures into the total package, and every guy wants to be the total package."
Another beautiful stat to the Texans is the return average opponents have against Houston. Stanley's booming high punts and perfect placement helped keep that number down to only 6.6 yards per return, which was tied for fifth best in the NFL.
"I don't think the media realizes how important that is," Marciano said. "Sometimes he might have a 39-yard punt, but it's fair caught at the 19 or the 22.
"Numbers are deceiving. Your average could be up and your net could be down and you know what happens? Your touchbacks go up. He's going to have less numbers because of his style of punting."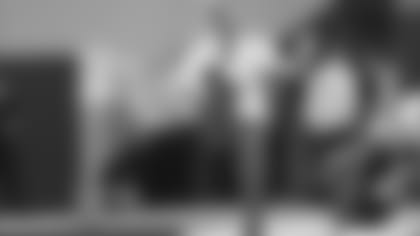 Besides, the Texans' focus on punting is not understood by many observers.
"We're trying to take the returner out of the games," Marciano said. "The returners are too good these days. Everybody's got good returners nowadays.
"You can have a guy average 40 yards a punt and he can't punt the ball. But that's two things Chad does. He forces fair catches and he makes them down punts inside the 20."
Still, Stanley won't deny last year had its frustrations. The 38.8 figure was the lowest of his career and it came after he had undergone knee surgery the previous spring. He was on crutches for six weeks.
"I didn't get to train at all," he said. "I couldn't do any lifting or running for quite a while after I got off crutches even. So I just kind of went into the season after throwing the crutches down.
"It was difficult. But that's just one of those things you have to overcome. You go out and do the best you can do, but without being able to train as much as you like and not even punting balls for quite a while.
"(The season) was a little bit off, but not a whole lot. I just kept trying to do the things I always do, which is force a lot of fair catches, have a lot of punts downed inside the 20 and have no touchbacks during the season."
So Stanley won't be changing anything in his punting style this season.
"I just kind of stick with what got me here," he said. "As far as technique, there's always cobwebs you have to knock off. But my mindset is to just do the best I can."
That mindset might not be beautiful to the masses. And it might not ever get him to the Pro Bowl, where he has been an alternate twice but never made the trip.
"I don't worry about that," Stanley said. "I think the guys who make the Pro Bowl deserve it. I guess it's an individual goal. You kind of want to go to the Pro Bowl to say you've been there, but that's definitely on the back burner. [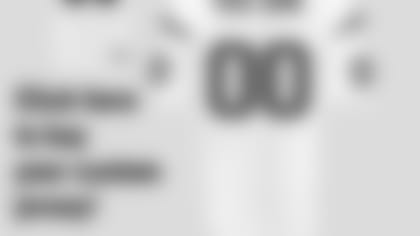 ](http://store.houstontexans.com/product/index.jsp?productId=1772606&cp=2237490&clickid=mainnavgeartxt&parentPage=family)
"If I end up there, that's great. But my main goal is to see what I can do to help the team out."
That's Stanley's typical laid-back approach to many things in life. In his free time away from the game, he's an avid hunter and fisherman.
"I like to hunt deer, duck hunt, fish," he said. "I like to do anything outdoors. It gives you a chance to get out and just be away from things and enjoy God's creation.
"It's almost like you get to vegetate out there. It's peace and it's quiet and it's very serene. I can't understand why anybody wouldn't like it. I know people say it's killing animals, but that's something that may or may not happen. I can go out there and not shoot a gun and just be happy because I'm out there."
As happy as he is when an opponent downs the ball inside the 20. Hunting, obviously, can be a lot like punting.
EDITOR'S NOTE:Texans Insider Club writer Jim Carley is a veteran Houston sportswriter who has covered the NFL for more than 25 years. He has worked for such newspapers as the Fort Worth Star-Telegram, The Houston Post, the Los Angeles Herald-Examiner and the National Sports Daily covering such teams as the Dallas Cowboys, the Houston Oilers, the Los Angeles Rams and the Oakland Raiders.