The success of the 3-4 defense is predicated upon pressure from the outside linebackers. But through two seasons that position has provided mixed results for the Texans.
"Outside linebacker is a position that's been a little bit of a nemesis to us," head coach Dom Capers said.
The Texans certainly can't be faulted for lack of trying. But some players have left and some just haven't panned out. Jeff Posey racked up eight sacks in 2002 but shuffled off to Buffalo the next season. Steve Foley was starting to flourish towards the end of 2003 but signed with San Diego this past March. Charlie Clemons was plagued by a foot injury last season and was recently released.
But as the Texans prepare for their third season, the outside linebacker position has never looked stronger. And that has defensive coordinator Vic Fangio energized
"I'm excited," Fangio said. "From top to bottom, we definitely have the best group that we've had since we've been here. We've got guys that have a chance to blossom into the position, which is encouraging.
"I think we've got more guys that have a future there than maybe stopgap guys."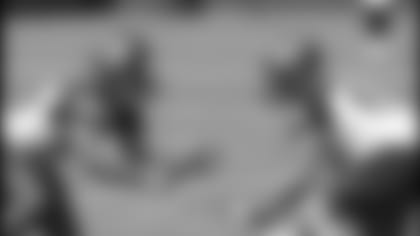 Rookie first-round pick Jason Babin has been plugged into the left outside slot, shifting six-year veteran Kailee Wong over to the right side.
"We felt like we needed to add a guy there who was physical against the run and could also rush the passer, so we traded up for Jason Babin," Capers said. "He's a 262-pound guy so he's got about 15 pounds on Kailee."
Babin – a converted defensive end -- registered 30 sacks over his last two seasons at Western Michigan but now he has to learn new techniques, as well as adjusting to the speed of the pro game.
"I think everything is progressing well," Fangio said. "Babin is doing a good job of picking up his responsibilities and learning how to play on his feet without his hand down. The biggest thing for guys like that getting the run-pass key, figuring out whether it's a run or a pass and how quick to drop. He's struggling a little bit with that but I've been pleased with his progress."

It's a trial by fire, sure, but Babin embraces the challenge.


"I'm just trying to take it one step at a time," he said.


Meanwhile, Wong's move to the right has been relatively seamless.
"If anybody can handle it, Kailee can handle it," Capers said. "He's such a technician and I think he's actually excited about it because more often than not he'll be rushing the blind side of the quarterback."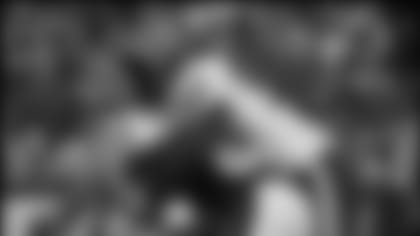 For Wong, the essence of the position remains the same. It's just a bizarre world version of his two seasons on the left side, where he managed 175 tackles and 9 ½ sacks.
"Kailee has switched to the right side without any hitches at all," Fangio said. "All of the angles are different. The left side of your body is inside rather than your outside. Everything is just the opposite. But he's fine with it."
Meanwhile, Antwan Peek is backing up Wong on the right side. Peek started four games for Clemons last season, putting up modest numbers. But he's been one of the team's most pleasant surprises in the off-season.
"Peek looks like how you would hope a guy would look in his second year," Fangio said. "He's more confident, he's smarter and he's doing a good job."
In Babin, Peek and Wong, the Texans boast a mixture of raw talent and experience that should pay dividends in this scheme.
"We feel those three guys are going to give us a good combination, however it works itself out," Capers said.
But the Texans also have some young guys further down the roster that could bolster the position. Anthony Dunn, who played in two games for the Titans last season, is currently backing up Babin. The Texans also drafted two more defensive ends that are trying to make the switch to outside linebacker in Charlie Anderson and Raheem Orr.
"Anderson and Orr are in the same boat as Babin and they're progressing nicely," Fangio said. "By no means are these guys where they need to be but they are progressing."
Orr is a little bit behind schedule since he missed the first week of coaching session while waiting for his Rutgers class to graduate.
The Texans owe just 20 ½ sacks to their outside linebackers through two seasons. Fangio obviously wants to see that number escalate but he's mainly looking to get more pressure on the opposing pocket without sacrificing coverage.
"The pure sack number maybe overrated to a degree," Fangio said. "But a guy at that position should have decent numbers and should be applying decent pressure. To me, that's the key. The guy may have a great rush and not get a sack but still allow us to have a successful play on defense. They have to be applying consistent pressure for us."
If those guys succeed, perhaps in 2004 the 3-4 will start to wreak the havoc that Capers and Fangio have intended it to all along.