*
*This is Polk's first season with the Texans, fifth in the NFL. He spent his first four years playing for the Buffalo Bills, where he was drafted in the seventh round of the 2000 NFL Draft. Along with his defensive duties, Polk has been an impact special teams player, with almost 90 stops on his resume. The Pacoima, California native spent his college career with the Arizona Wildcats. *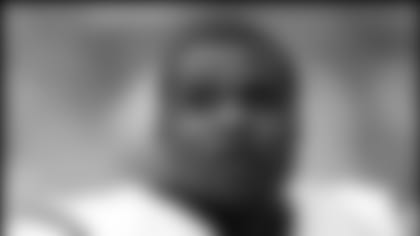 Any pre-game ritual or superstitions?**
"Before I leave for the stadium I pray with my wife. Before the game I eat Skittles. I don't know why, I think it's the sugar-rush thing."
Most memorable moment you've had in football?
"Beating Nebraska in the Holiday Bowl (1998). We ended up number four in the nation that year."
Closest friend in the NFL?
"Fred Jones. He's plays linebacker and special teams for Kansas City. That's my boy. We played with each other in Buffalo."

Toughest place to play on the road?

"Minnesota, in that dome, with those motorcycles going when they start scoring, you can't hear anything. That's probably the loudest place I've been in."
Toughest offensive player to take down?
"I'd have to say Jerome Bettis when I first started playing in Buffalo. I hit him so hard that everything in my body just stopped. Bettis and Ricky Wiliams."
Legendary player you'd like to have as a teammate?
"Fried snapper, French fries, salad and some bread."
First person you call after a game?
"My grandfather-to let him know the score and see if he was able to watch it or if he was asleep. He lives in Los Angeles."
What actor would portray you in a movie?
"In the eighth grade I worked at a park. I was doing recreational things. They had a kindergarten class there at the park so I helped them out in the classroom."
"I had a summer job at my high school doing janitorial work. The thing I did like about it was driving those carts around. Cleaning and dumping trash, I didn't like that."
What occupation other than football would you attempt?
What disc is in your CD player right now?
"The new one from Young Buck, one of the guys from G-Unit."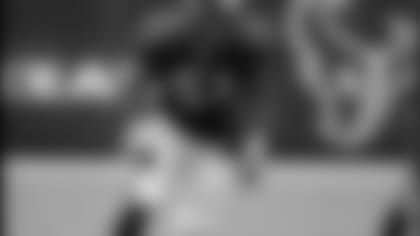 All-time favorite musician?**
"Tupac."
Favorite NFL memory as a kid?
"The 1985 Bears winning the Super Bowl against the Patriots. That was my favorite team growing up."
Quarterback you'd love to sack?
"(Michael) Vick. If you get a sack against Vick you know you're doing something big."
"Denzel Washington and Angela Bassett."
Something that most people don't know about you?
"My nickname is BOLO. When I was younger my friends said I looked like the guy in Bruce Lee movies."
What makes you a good special teams hitter?
"My aggressive style of play and determination to go get the guy who has the ball."
Did you have any pranks pulled on you during your rookie season?
"I had to stand up and sing my college alma mater fight song while standing on one leg with my right hand on my heart in the cafeteria in front of everyone."
What positions did you play in high school?
"I played safety and linebacker and defense. On offense I played quarterback, running back, receiver, tight end and fullback."
How many tattoos do you have?
"Four. A cross with my daughter's name on my back, a scripture on my lower left arm, BOLO and a tiger on my upper right arm."