*Texans CB Demarcus "Petey" Faggins enters his third NFL season after being drafted in the sixth round of the 2002 NFL Draft out of Kansas State. Faggins played in two games as a rookie and spent eight games in 2003 on the practice squad before he was elevated to the active roster. He went on to play in eight games last year including one start while impressing on defense with 12 pass deflections. Faggins grew up in Texas and attended Irving (TX) High School.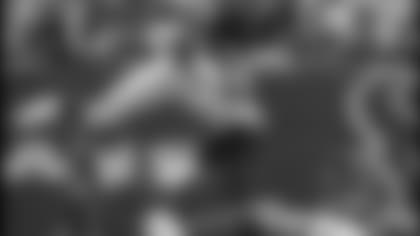 What were your goals coming into the NFL as a sixth-round draft pick?**
"Make the team, learn the game and just get a feel for what was going on with the Texans' program."
What did being on the practice squad teach you?
"It taught me to never give up, just keep working hard and keep getting better."
Biggest athletic accomplishment?
"Making it into the NFL?"
What does it take to succeed in the NFL?
"You have to be smart and strong mentally and have dedication, always play hard and keep going."
Were you a Cowboys fan growing up?
Did you ever think you'd be playing professional football in Houston?
"I didn't. When I was coming out of school and getting drafted I knew it wouldn't be the Texans or the Cowboys. I thought I'd be somewhere else. Then I came to find out it was the Texans, so I'm right at home it seems like."
How did you feel in your first NFL start?
"Nervous. They had me playing against Marvin Harrison the whole game. I just went out and did my thing and kind of relaxed."
Toughest receiver you've faced in practice or a game?
"Andre Johnson on our team. As a matter of fact, all of our receivers."
Legendary player you'd want as a teammate?
What makes you a good special teams player?
"Being fast and being a small guy."
Any pre-game ritual or superstition?
Closest friend in the NFL?

"Arby's. I was at the counter, drive-thru, kitche n, all of those."
*
*Best advice you've ever received from a player or coach?

"Practice hard every day. Keep my head up no matter what happens and keep going."
Who was your favorite athlete as a kid?

Toughest place to play on the road?
"Cleveland with the 'Dawg Pound'."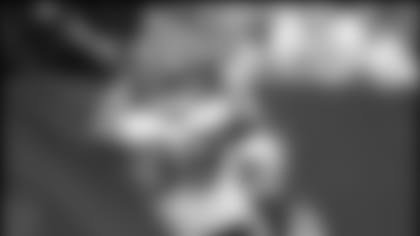 Do you prefer "Petey" or Demarcus?
Where did the nickname come from?
"From the dog on 'The Little Rascals'."
Favorite restaurant in Houston?
If you could invite one celebrity to a Texans game, who would it be?
Something that most people don't know about you?
"I didn't start playing football until I was a sophomore in high school."
What profession other than football would you like to attempt?
How do you spend your Tuesdays off?
"Sleep, go to the mall, play games."
Favorite way to stay in shape?