Marcus Coleman doesn't know what to expect when he takes the field at the Meadowlands Sunday afternoon.
The Texans free safety will be returning to New York for the first time in a different uniform. He and teammate Aaron Glenn started their careers with the Jets before coming to Houston almost three years ago in the expansion draft.
"I think it probably won't hit me until I get in there," Coleman said. "Once I get back in there I'm sure it will be mixed feelings. Some people are going to want us back; some people are going to boo the hell out of us. I don't think it will come to the surface until I walk down the tunnel and step out on the field.
No matter what the reaction from the fans, both players have plenty to catch up on in the New York area.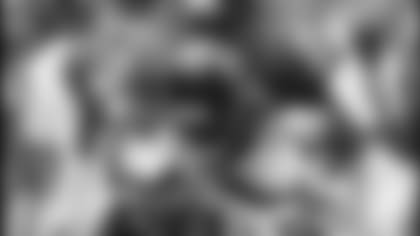 Glenn's younger brother, Jason, is a linebacker for the Jets. Glenn was injured when the two teams played in Houston last season. This time around Jason is recovering from a broken hand.
The brothers talk regularly, which gives Glenn a chance to keep up with his former teammates, including running back Curtis Martin – a training camp roommate – who says the brothers have "the same mouth."
"They joke a lot, but all in fun though," Martin said.
Glenn played 121 regular season games for the Jets and represented the team in two Pro Bowls. He had 106 passes defensed, 422 tackles and 24 interceptions. Recently he was named to the Jets all-time team, despite having played the last three seasons for the Texans.
"It just shows the appreciation those guys (the fans) had for me when I was playing there," Glenn said in a conference call to New York media. "That's why I said I know it's going to be emotional for me when I do step on that field because I know those are the guys that really got me going and playing as well as I have played down there.
"It's tough when you leave a situation like that. New York was always great to me-the fans were great, the city was great. I have no regrets at all. From my time up there, I'm always hoping those guys do well, except when they play against us. But other than that, I'm always going to be a big fan of the New York area."
Coleman played in 91 games for the Jets after being drafted in the fifth round of the 1996 draft. He left New York with 72 passes defensed and 14 interceptions.
Coleman and Glenn became quite the pair in the Big Apple. Glenn was the 12 th pick in the 1994 draft and took Coleman under his wing when he arrived.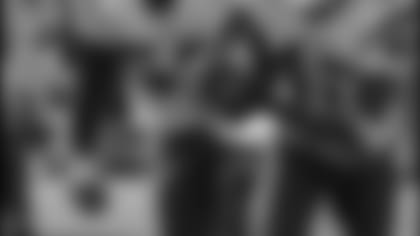 Leaving New York was not easy, but returning to Texas made the transition much easier. Glenn, a native of Humble, played at Texas A&M.

Coleman grew up in Dallas and played at Texas Tech.

Jets coach Herm Edwards admits he didn't want to see the players go, but ultimately a salary cap dilemma forced New York to make the pair eligible for the expansion draft.
Some players would cringe at the thought of playing for an expansion team, but Glenn and Coleman quickly became the anchor of the Texans defense. Glenn made the Pro Bowl after the 2002 season.
"The thing about it is I came into a situation where it was a very young team," he said. "I was thrust into a role, which I thought I ended up getting while I was in New York, as I have been a leader here. I was thrust into a role of leading the team. I took that challenge on, trying to get all the young guys to understand what the NFL is about, winning games and what it means to win and how good it feels to win games.
"This year we have learned a lot more than we did in the past two years. That's what we expected coming into this team. Hopefully we will just continue to improve. We have a lot of good players on this team-a lot of young players, a lot of character guys. They understand that what you do on the field is the only thing that counts. "
Ultimately the game in New York Sunday counts as well.
There will be plenty of time to catch up with old friends before and after the opening kickoff. But the time in between is strictly for the Texans, who can get a team-record sixth win Sunday and put together the third two-game winning streak of the season.
"It will be good to go back," Coleman said. "It's where my career started. That's where I was drafted. I still know a lot of people up there. I have friends in the organization itself. It will be fun to go back and see all those people."