I've spent all day (ok, maybe just the past 30 minutes or so) trying to find the perfect way to reintroduce this column to the world.
While there appears to be some imitators out there (I'm looking at you Carolina), this is the PREMIER 'Madden Matchup' preview series, I created it (not really), EVERYONE loves it (I hope so), and I won't be told otherwise (yup).
Maximus, talk to the people for me.
The Madden Matchup is BACK. In our inaugural season, we had a Madden curse, a reverse curse, and even confused the actual makers of the game. Even Lil B had to weigh in.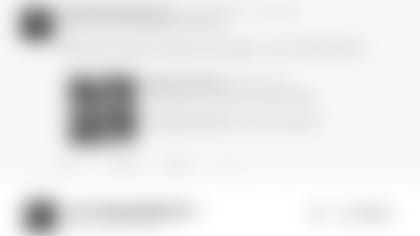 So, that's what we have to live up to this season. No problem, right?
I will say this. I'm 35 years old, and have been playing Madden since 1995. This year's game is one of the best of the series, and I encourage all of you out there to try it. There's a game mode called 'The Gauntlet', and it is worth buying the game on its own. It is essentially the ultimate challenge of your skills, and rather addicting. I'm STUCK at 24, and can't get any higher.
Try for yourself. If you can beat my score, well then, whatever. Good for you.
As far as the actual game and Madden's take on it, the Texans are rated a few clicks higher as a team than the Bears.
!
When it comes to individual talent, the Texans stack up well there too. The Texans have six of the top eight rated players in this matchup, including the contest's only 99 overall player (yup, J.J. Watt). Rookie Will Fuller is the fastest player on both teams, clocking in at a 95 speed mark. Even the quarterback matchup is fairly close, with Bears signal caller Jay Cutler (80) slightly ahead of new Texans QB Brock Osweiler (77). A fun matchup is Bears wide out Alshon Jeffery (91) against Johnathan Joseph, who is a 91 overall as well. Here's a shot from the game of those two squaring off.
Madden Matchup: Texans 32, Bears 18
Well, it took all of one game to spit out a weird score. Houston actually fell behind 12-5 (the Bears got a safety), but then the offense (mainly DeAndre Hopkins) got going, scoring 21 straight to open up a lead. A few late scores by both teams got us to the final margin. In the game, the Texans outgained the Bears 292-203.
Well, it looks like Madden is off to a good start. Will the Texans follow? We shall see.