After a month of debating (see above), voting and reminiscing, Texans fans have decided which play is the best in Texans history. After over 2,000 votes cast, the winner is...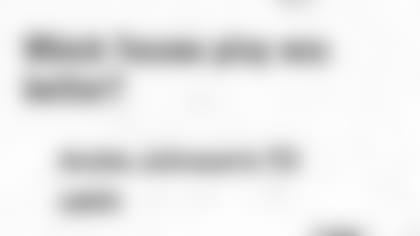 Surprised? Andre Johnson's historic TD catch against Washington in 2010 was voted the franchise's best play, with J.J. Watt's pick 6 against Cincinnati coming in second. Overall, nearly 10,000 votes were cast during the course of our 'bracket', which included plays that spanned the life of Texans time in Houston.
For those of you that may have missed the bracket, you can see the full list below. Thanks for participating!