The odds were pretty thick.
The Broncos' first-string defense was just too good. In three preseason games the unit had allowed just five first downs. They have veterans like John Lynch, Trevor Pryce and Al Wilson. They have rookies like linebacker D.J. Williams.
But since when does Texans quarterback David Carr and his offense pay attention to all that? They obviously did not Friday night.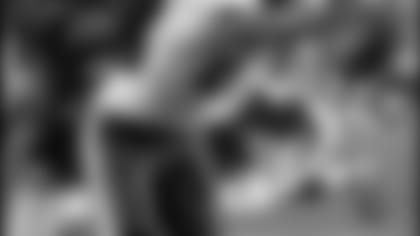 The Texans secured five first downs on their first drive alone – a 10-play, 76-yarder that ended with a Tony Hollings touchdown run. Then there was the team's third drive – another 76-yarder and a Derick Armstrong touchdown catch.
And they did it all without starting wide receiver Andre Johnson, who was away from the team because of a death in his family.
"It was OK, just like any other game you are going to have good and bad plays," Carr said. "I thought for the most part we were on top of it as far as the communication. We got beat a couple of times, but we went out and did what we wanted to do."
Sure Houston ended up losing 31-17, but the starters' play in the first half was enough to make head coach Dom Capers optimistic about the team's future.
"We've got some things to build on," Capers said. "It was nice to see our first-team offense out there minus Andre Johnson being able to take and move the football the way we did."
Carr threw for 114 yards and rushed for 19.
"I like where David is," Capers said. "I think in all three games he's done a good job managing things. He's made good decisions. He's thrown the ball for a high percentage. He's been able to run with the ball out on the perimeter and be smart in terms of getting out of bounds and not taking hits."
Starting running back Domanick Davis rushed for 49 yards on seven carries despite only playing in the first couple of series. It was Davis' first action of the preseason and Capers said he did not want to risk further aggravating an ankle injury.
Davis split time with Hollings early in the game. Hollings has led the team in carries with 42 during the preseason. Expect him to get touches through the season, spelling Davis and switching up the offense.

Capers said he will be "a good complement" to Davis.

"I think we've got to be smart," he said. "If you want to run the ball you're going to have to have a second back and mix him in there some. You can't overwork and overload just one back in this league because he takes such physical pounding."
But Davis provided himself with plenty of pounding and quickly became the star of the evening Friday. He picked up several yards after contact and looked eager to bash himself into the pile after missing more than a week of practice during training camp.
He also caught two balls out of the backfield, breaking one for 24 yards across the middle of the field. In short, he returned to the style that earned him 1,238 yards from scrimmage last season and Rookie of the Year honors.
"I just wanted to get out there and have fun," he said. "That's all, that's my game. I don't try to force myself to do something I know I can't do, I just relax and play my game.
"I'm going to let them know I'm not laying out to nobody. I know I'm a target right now. That's exactly what I want. I want guys to come at me and when they do that just opens it up for the other guys."
If the team's play in the first half was any indication, Davis' play should open plenty of doors for the offense through the season. He touched the ball only nine times, but it seemed to spark the offense for its best performance since last season.
And a 14-13 halftime lead in Denver.
"There's no need for us to hang our heads down," Davis said of the team's second preseason defeat. "We showed what we can do with the starters out there."