 RICHLANDS, N.C. -- Over the past few months, the Texans have learned what most of
honored her son. Strength and independence abound from the elder Williams, two qualities that are vital in any single parent.
But to say she shaped her son all by herself would be to discount the influence of two of Mario's male role models.
Kevin Wilson is a humble man. Sitting quietly Friday night at a dinner in honor of his most prized football pupil, he said little unless asked. He kept his distance, making sure Williams was the star of the day.
took over a floundering Richlands football team in the late 90's. That all changed one day when Wilson made his way over to Richlands middle school to talk to eighth graders that were interested in playing football the following season. It was then that he first met the future Texans' number-one draft pick.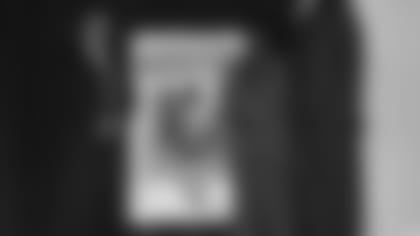 "Right there you could see he had the size,"
said. "I gave him the summer workouts. He came. He was pretty agile for his size and at that time our football program was in its infancy."
made a decision. Williams would play varsity football as a freshman in high school and soon he found himself at the doorstep to the Williams' home.
"I went to his mom and said, 'I realize he's only 14 years old, but I want to play him against 17-year olds.'"
After some convincing, Mary relented and soon Richlands went from a two-win team to 11 wins in Williams' junior season, and 10 wins during his senior campaign.
Williams not only played as a freshman, he started. Through his career at Richlands, there were not many positions he didn't play under
's guidance: defensive line, linebacker, tight end and even running back. Whatever the coach needed, Williams was willing to do it.
"One of things that he did was that he was a tireless worker,"
said. "A lot of kids saw this kid with a lot of talent and he was really working hard and he inspired those around him. He just didn't elevate his teammates on those Friday nights, but probably during the most important time, during the week, during the offseason."
That doesn't sound like a player who was critiqued by some for taking plays off in college.
"Different people have different perceptions," he said. "A lot of it has to do with egos, jealousy. They were saying the same things about him in high school, that he doesn't play as hard when the ball's not coming at him. It was all basically a bunch of bull. People didn't know what they were talking about."
With such a talent, conventional wisdom would suggest that
"I constantly looked at different ways to try and get him to improve as he got stronger,"
said. "We had somebody (Mario) here that had real long legs and long arms. I think when he put that weight on his senior year, he went from about 215, 225 to 250 (pounds). That elevated him to All-America status.
"Most guys get redshirted as a freshman, that's just standard. He finished school early, got to go train at
and have an opportunity to start in the fall and that's the vision that we had for him."
head coach Chuck Amato. If
built the foundation for Williams' football frame, it was Amato who sculpted him into one of the most intimidating athletes in college athletics. Unlike
, Amato is easily noticeable. Casually sporting designer sunglasses on the sideline and a colorful personality that endears him to the Raleigh community, Amato is not one to sit in the shadows.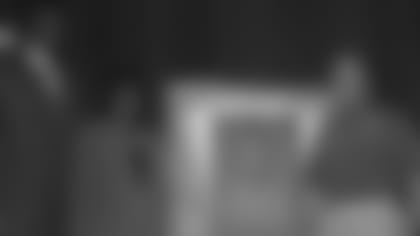 His coaching resume speaks for itself. Widely recognized as one of the best defensive minds in college football, Amato spent 18 seasons under Bobby Bowden at
helping the legendary coach win two National Championships. In 2000, he returned to his alma mater where he's produced five first-round selections, including three this past season.
, Amato quickly took notice of the first number-one overall NFL draft pick in the history of the Atlantic Coast Conference.
"It was right after his 10th grade year," Amato said. "It wasn't hard to notice him. Then he came to our camp and the rest is a lot of work."
Amato made the trek to Richlands twice to watch Williams in action, once each in his junior and senior seasons. The proximity of Raleigh and Amato brought Williams to the Wolfpack. He graduated early and began his college career like he had his high school career, by starting.
"He was there," Amato said. "We put him there right away. We wanted to see what he could do and how much he could absorb. The first day of spring practice, he was there."
A highly touted prospect and a hand-picked starter, Williams had every excuse to get comfortable and coast into his freshman season. His work ethic, however, wouldn't allow it.
"The thing about it, he knew he was going to get the job, but he knew he would be pressed and he worked at it," Amato said. "He really worked at it. Was he ready right away as freshman? No. But what he learned in his battles helped him tremendously by the end of his freshman year."
Even then, Amato said, Williams wasn't necessarily destined for NFL greatness. But Williams grew and grew some more and three years and 30 pounds later, he found himself anchoring the best defensive line in college football. Still, the top selection was something that even the veteran coach never envisioned.
"That's hard to imagine," Amato said when asked if he thought Williams would go number one. "I'm not naive, I knew he was leaving. Next year was going to be our year. John McCargo was going to be a senior, Mario was going to be a senior and they're both in the NFL now. And to think to go number-one overall. I was at
for 18 years and we never had one to my knowledge and he's the first in the history of the Atlantic Coast Conference. It's something that will live with him forever."
Amato's and Wilson's work is done now. They, like so many others in Williams' home state, can only watch as their prodigy takes his skills to the next level.
Williams was picked first and handed a starting spot. That's a lot of pressure for a 21-year old from a town of less than a thousand, but it's nothing new to Mario Williams.