Every teacher wants to see his students succeed. Texans offensive coordinator Chris Palmer is no exception. But the next three weeks will test that theory.
The Texans are preparing to face, in succession, Buffalo, Cleveland and Jacksonville. All three teams feature prominent quarterbacks who, at some point in their careers, have been groomed by Palmer.
"I've been very fortunate," Palmer said Wednesday. "Having the opportunity to see all of them the next three weeks will be very interesting."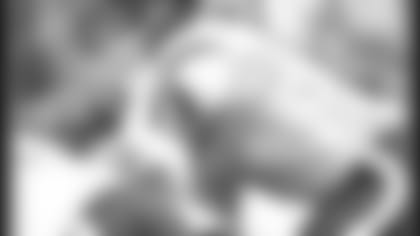 David Carr is the latest of Chris Palmer's quarterback pupils.
The three signal-callers are Bills quarterback Drew Bledsoe, Browns quarterback Tim Couch and Jaguars quarterback Mark Brunell. First up is Bledsoe, who after nine seasons in New England is leading the league with 1,726 passing yards in his first season in Buffalo.
Palmer was New England's quarterbacks coach during Bledsoe's breakout season of 1996. Bledsoe, the top overall pick in 1993, threw for 4,086 yards and 27 touchdowns in leading the Patriots to the AFC title.
"Drew was at a point in his career where he had to take the next step forward," Palmer said. "He worked very, very hard in the off-season and that's a credit to him. We went to the Super Bowl that year and he virtually carried us with (Curtis) Martin and (Terry) Glenn. We just changed his mechanics a bit, had him carry the ball a little bit higher and it worked out pretty well."
Bledsoe credits Palmer with getting him over the hump.
"Chris was instrumental for me at a pivotal point in my career," Bledsoe said. "I had a tough year in 1995, we hadn't won many games and I struggled a little bit. He really helped me to develop and play at a high level. We had a great relationship working together and still do have a great relationship."
Palmer served as Jacksonville's offensive coordinator the next two seasons (1997-98). Brunell had already been in the league four years but enjoyed his best season to date in 1997, leading the AFC with a career-high passer rating of 91.2. He threw 18 touchdown passes. The following season, Brunell threw a career-high 20 scoring tosses.
Palmer's success in Jacksonville earned him the head coaching job for the expansion Browns in 1999. Cleveland selected Couch with the top overall pick and Palmer made him the starter in Week 2. Couch has battled injuries but is still the starter, throwing 43 touchdown passes to date.
Now Palmer is grooming a "fourth son" and yet another top overall pick in David Carr, who was handed Houston's starting reins from the beginning of training camp.
"Mark had already played four years when I arrived in Jacksonville," Palmer said. "But Drew, Tim and David are all in very similar situations."
Carr is having the expected struggles but he has also displayed the ability that made him the No. 1 selection. And Palmer is accelerating Carr's adjustment, both mechanically and emotionally.
"Coach Palmer is a great person and a great coach," Carr said. "And that is something you don't find in a lot of people, especially at this level."
Bledsoe can see Carr benefiting from the same instruction he received a half-dozen years ago.
"He's an outstanding football coach," Bledsoe said. "Chris is a guy that as you watch the progress that David Carr makes, working with Chris is really going to pay off for him."
What makes Palmer such a good teacher at the position? He shrugs his shoulders when asked.
"I played the position and I think I have an understanding of what to do back in the pocket," Palmer said. "When you've played the position, you have a greater appreciation for what goes on.
"But all of those guys are excellent quarterbacks. And all of them are quality people and very, very stable people. You know that they have leadership by the way they conduct themselves."
         Palmer
         continues to wish the older trio all the best. Just not for 60
         minutes over the next three Sundays. That's when his job is to help
         the runt of the litter snag a victory.