Christian Hackenberg was asked numerous questions about his development under Bill O'Brien during his first two seasons at Penn State and what it would mean to play again for him.
At another podium, at approximately the same time, O'Brien was asked similar questions about his former player, what he liked about him and if he fit the needs of a Texans quarterback.
Both coach and player did the same dance, offering praise but still appearing very neutral about any possible NFL reunion.
"Christian can throw the football," O'Brien said Thursday at the NFL Combine. "He's got a strong arm, he's a big guy, he's smart, he was able to learn quickly when we had him at Penn State, and I'll be honest with you, I've talked to a few other guys at that position, not to get into all the lists of guys that I've spoken to, that are smart, that have good arms, that seem to be quick learners and things like that, so again, it's a long process and it's going to take a long time to figure out at every position what's the best fit for your team."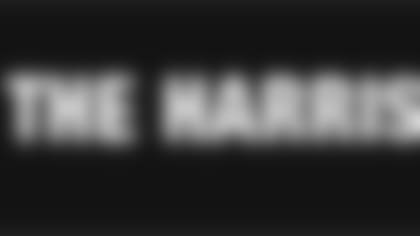 ](http://www.houstontexans.com/news/draftprospectreport.html)
"I think it would be a great opportunity," Hackenberg said of playing for O'Brien in Houston. "But at the end of the day, I'm just trying to be the best prospect I can be and impress as many football teams as I can."
O'Brien, recruited Hackenberg to Penn State, has known the quarterback prospect since the age of 17 when he was just a student at Fork Union Military Academy. Describing him as "a great kid from a great family," O'Brien knows not just close with Hackenberg, but his brothers and parents too.
Still, O'Brien says it won't change his evaluation of his former player against other quarterback prospects. The two haven't kept in touch much over the past year or so, other than an occasional "Congratulations" text after a win, according to O'Brien.
For Hackenberg, he hopes to build off the pro style he learned from his first college head coach, even if he never plays for him again.
"Having that base, playing in that system was huge," Hackenberg said. "Just talking terminology-wise, the tape that I watched, things that I had access to. He had just gotten done coaching Tom Brady, who is one of the best that ever played. Having that at 18, having all those tools available, and being able to tap those resources, really helped me develop a good base in terms of football knowledge, defensive knowledge."
Hackenberg will participate in the NFL Combine on-field drills with the other quarterback prospects beginning on Friday at Lucas Oil Stadium in Indianapolis.
Check out shots of current Texans players from previous NFL Combines. (Photos via AP Images)