There's been just one addition but a whole lot of shuffling to Houston's offensive line. And the Texans are convinced that this unit will be stronger in 2004.

Why? Versatility and depth. The Texans finally boast enough depth to deal with the attrition that inevitably comes with life in the trenches. Plus, depth leads to increased competition in camp. And the unit's versatility will enable the Texans to move players around if and when the coaching staff sees fit.

"The more guys you have as multi-position players, the better you're going to be," head coach Dom Capers said. "The old adage is the more you can do, your stock goes up."

Houston's offensive line stock as a whole should rise in 2004. After a rough opening season and an improved 2003, the offensive line can now actually be considered a strength.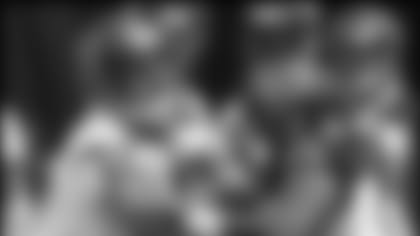 First off, the Texans signed right tackle Todd Wade in free agency. The 6-8 Wade started 63 games in Miami over the past four seasons. He will line up next to veteran Zach Wiegert on the right side.
"Todd has a lot of physical talent but he also has a tremendous work ethic," Capers said. "For stretches last year Zach played as well as any guard in the league. We just have to have Zach stay healthy and compete at a high level all season."
On the left side, the Texans have done a little tweaking. Chester Pitts, who has started all 32 games in club history at left tackle, has shifted inside to guard. Second-year pro Seth Wand steps in at left tackle.
"We like what Seth has done through the off-season," Capers said. "He's added about 20 pounds to his frame."

Pitts was originally drafted as a guard two years ago but shifted to left tackle in light of Tony Boselli's shoulder injury. So the transition shouldn't be too difficult.


"Chester's fine," Capers said. "I don't think he needs to get any stronger. Last year he banged his shoulder so he wasn't able to carry through and lift as much in the off-season.

"But I think Chester can continue to gain strength. Things happen a little quicker inside. You've got a few more calls to make and there's a little more coordination between the center and the guard, as opposed to being more on an island at tackle. But I think he has all the qualities."


Fred Weary will also battle for playing time at guard, as will veteran Todd Washington, who also backs up center Steve McKinney. Plus, Pitts and Wiegert have starting experience at tackle. Essentially, the Texans have more depth and versatility along the offensive line than they've ever had.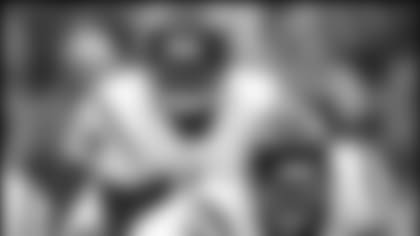 Capers added veteran coach Joe Pendry to his staff to coach the interior offensive linemen. Steve Marshall will continue to coach the tackles. Pendry is switching to a zone blocking scheme, which meant some adjustment in mini-camp. But the linemen like the change.

"Getting the steps down is the most important thing," Wade said. "You really don't need to be very heavy. I enjoy it a lot, it's the same running offense that Denver runs."

Perhaps most importantly, the man manuevering behind the line likes what he sees.

"The zone blocking gives me more lanes," running back Domanick Davis said. "I don't have to find that one particular hole. Wherever I see space, I can just hit it.
"Looking at the line we have now, those boys are really doing a good job. I see how hard those guys work and it makes me want to work even harder."

If the Texans' offense is to put more points on the board, it all starts up front. From all off-season indications, they're off to a pretty solid start.

OFFENSIVE LINE:Wand, Pitts, McKinney, Wiegert, Wade, Washington, Weary, Milford Brown, Luke Butkus, Curry Dawson, Brandon Evans, Garrick Jones, Andrew Martin, Jamal Powell, Marcus Spears.

FUN FACT:Yup, it's the same Butkus. Luke is the nephew of Hall of Fame linebacker Dick Butkus. Both played their college ball at Illinois, where Luke didn't allow a sack as a senior.