Where others failed the Texans conquered.

Jacksonville engineered five wins in the fourth quarter this season, but Sunday would not be the sixth such occurrence.
The Texans (4-3, 2-0) defeated the Jaguars 20-6 at Reliant Stadium led by a defense that had not allowed as few points in nearly two calendar years (Dec. 8, 2002, 24-6 at Pittsburgh)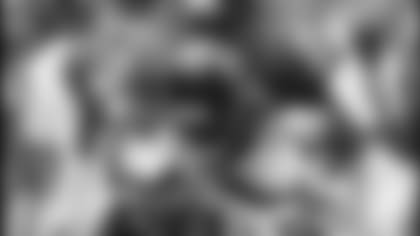 And there was no waiting around this time. No warm-up.
Houston dominated from the beginning, holding Jacksonville (5-3, 2-2) to three-and-out on its first two possessions and allowing just a field goal in the first half.
"The good thing about today is we all came out jacked up from the start," defensive end Robaire Smith said. "We didn't wait until the second half or anything like that. In the second half we started making more plays and pulled away with the game."
The Jaguars converted four of 12 third downs in the game. Quarterback Byron Leftwich threw for 227 yards but the Texans defense held Jacksonville to 39 rushing yards. Kept one dimensional, the Jaguars had trouble finding consistent success.
Still a sometimes sluggish offense and two turnovers kept the Jaguars within striking distance to the final minutes.
After that it was all Kris Brown. The Texans kicker connected from 38 and 21 yards to give the Texans a 13-6 lead late in the fourth quarter.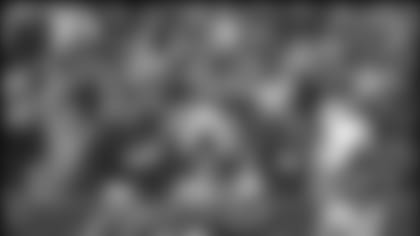 Jacksonville took the ball with 56 seconds, but any hopes of a come back were dashed when Texans cornerback Demarcus Faggins picked off Leftwich and returned the ball 43-yards for a touchdown.
It was the ultimate statement to an ultimate defensive game.
"When he threw it I saw the receiver couldn't get it, so my eyes lit up," Faggins said of his second career interception. "I grabbed it and just took off as fast as I could down the sideline.
Texans linebacker Kailee Wong recorded his second interception of the year, making a one-handed grab with 12:22 remaining in the game to end what was to that point a solid Jaguars drive.
"Sometimes stuff happens," Wong said. "I felt the ball in my hand and I just tried to bring it in. I could be probably one of the worst offensive players ever because I have no ability to run after the catch.
"They were very close to field goal range so coming up with an interception at that time was very big for us. That's what we've got to do. We got to make big plays at right times."
Sharper led the team with 13 tackles and a forced fumble. Payne, who is recovering from a torn anterior cruciate ligament, recorded his first sack since September of last year.
The victory and an Indianapolis loss at Kansas City places the Texans in a tie for second place in the division. It is also the first time the team enters November in the heat of the division race.
The win was big but the performance was even bigger for the defense, which seems to grow more confident and intense with each passing game.
"We just got comfortable," Wong said. "We started making plays. Its funny how, especially in the NFL, stuff can snowball. You put a good half together, then you put a good game together then you can put a good season together. I'm not saying we're there yet, but the momentum is carrying us and we're all starting to make plays."
TRICKS AND TREATS:On this Halloween the Texans had a few tricks – a welcome treat for the 70, 502 fans in attendance at Reliant Stadium.
With 8:47 left in the game Brown lined up for a 43-yard field goal, but at the snap, holder Chad Stanley rose to his feet and began to sprint around the left end of the line.
A former high school quarterback, Stanley faked a pitch to Brown before slamming into a wall of Jaguars defenders and pushing for a five-yard game and a Texans first down.
Houston was leading 10-3 at the time. Stanley's run allowed the team to run an extra 1:59 seconds off the clock before Brown kicked a field goal.
"I was actually looking for Kris," Stanley said after the game. "I was going to pitch it to him but he wasn't there, so I just had to go with it.
"It's something I've done before, but it's not something I want to make a habit of."
The Texans ran a similar play last season at Indianapolis.
When asked about his extra effort?
"Plays like that, you've got to make it happen," Stanley said.