Watching Bennie Joppru catch passes during OTAs, there is no hesitation in his cuts, no reluctance in his blocking and certainly no lack of confidence in his hands. In fact, there is nothing in Joppru's play to indicate that he has been sidelined for more than three years ([ ](http://play.rbn.com/?url=nfl/nfl/open/2003/texans/demand/joppru052406.rm&pro)).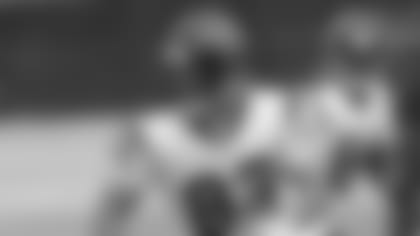 If anything, Joppru looks as fresh as any tight end on the team, which makes sense considering he's played in zero games since the Texans chose him in the second round (53rd overall) of the 2003 NFL Draft out of Michigan.
He was placed on injured reserve his first two seasons with a recurring groin injury before tearing his ACL approximately a year ago during OTAs, causing him to miss his third consecutive year of football.
"I really don't think about it once I'm out here," Joppru said of his past injuries. "My knee feels good. My body gets tired. I haven't done this for a while. So it's catching up to me a little bit. I just have to battle through it and keep on moving."
Joppru is learning the difference between football shape and general fitness, but overall he feels like he's in the best condition of his career. Once he finished rehab from his latest ailment, Joppru had months to concentrate on building strength and speed while the rest of the team finished the regular season.
He currently weighs around 235 pounds, which is 27 pounds lighter than his rookie year. That weight loss has improved Joppru's explosion off the line of scrimmage and quickness in and out of cuts. It's hard to tell if there's any rust on his receiving skills.
"I've always thought some of his strengths, even when he came out of Michigan when we evaluated him back in Denver…are that he has good hands and can catch the ball," tight ends coach Brian Pariani said. "The question was: Could he hold up and block at the line of scrimmage? That's still unknown because we haven't put pads on. But you always knew that he had the chance to be a good receiving target in the league. He showed that the first six days of practice without pads on."
Tight ends accounted for only 28 of the Texans' 270 receptions (10.3 percent) last year with no touchdowns, but that figures to change in head coach Gary Kubiak's offense. With the Broncos last season, tight ends caught 62 of the team's 279 total passes (22.2 percent) for four scores.
"I definitely think it's more of a tight end-geared offense compared to our old offense," Joppru said. "The old offense wasn't really a tight end-oriented offense. I think maybe we caught 20 balls last year. We've caught 20 here in the first few days of practice, so it's been good. It's a fun change and it makes you love the game."
Blocking is an important component of playing tight end, but since more is being asked of the position from a pass-catching standpoint, Joppru should have an opportunity to flourish this year.
"If you can run, as he can, and you can catch the ball, you can set yourself up as a mismatch in certain situations with what we're going to do," Pariani said. "As long as you can have those qualities, we can put you on the field and you're able to get that chance to make the play. Now you have to go out and do it."
But the jockeying for position on the depth chart doesn't bother Joppru. It's actually something he enjoys.
"It's a good group of guys, and we're all going to make ourselves better," Joppru said. "I'm sure we'll keep a couple. It's going to be a battle."
Fortunately, Joppru has a fresh start with a new coaching staff, and nothing from the past three years will factor into the coaches' evaluation aside from what Joppru does from this point forward.
Early signs point to a positive first impression.
"It doesn't matter if you've played five minutes here or four years," Pariani said. "Basically, everyone is the same. There are no starters. There are no backup players. We're trying to earn the respect of our players, just like they're trying to earn the respect of us. Basically, it's a clean slate, and we're starting from scratch. So I don't even take (Bennie's injuries) into consideration. We don't really talk about that, either."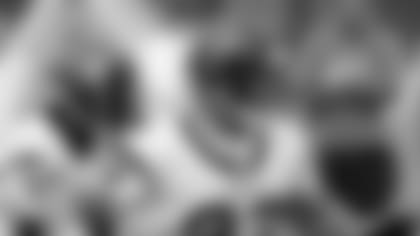 Joppru's physical setbacks might not enter the coaches' minds, but Joppru has been the product of some good-natured razzing from his teammates, who aren't used to seeing him on the field.
"I get encouragement from the guys," Joppru said. "They like to see me out there. They give me a hard time every once in a while. Like, 'What are you doing out here?' or 'Quit holding.' Stuff like that."
Joppru welcomes the harassment to a degree. Above all, he's just happy to be suit up at full strength for the first time in a long time.