Editor's Note: Tight end Owen Daniels will be providing periodic diary entries for HoustonTexans.com to give fans insight into the life of a rookie draft pick.
I saw the forecast for Sunday and it said that it was supposed to be 48 degrees and sunny in New York. That was when I looked last night, so there's still time for that to change. I heard it could be windy in Giants Stadium. The wind will swirl around, but I think that affects the kickers and punters more than a player like me, who is just running around the field. I've played in some cold games, rainy games, cold and rainy, and snow. I'm not concerned about the weather. I might be concerned in the middle of December when we go to Foxborough to play the Patriots, but not now, not about the weather. That's the least of my concerns.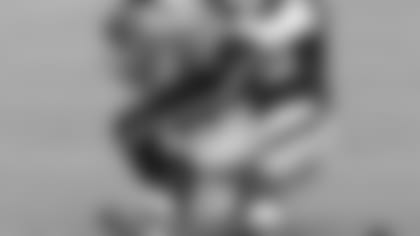 On my mind right now, I have the Giants' defense. In the NFL, defenses tend to disguise what they're doing a little better and in a blink of an eye they're in one coverage, and then they quickly switch to something else. Most of the time back in high school and college, defenses are set in one coverage, and if they were going to switch, it would be pretty obvious what they were going to do. Needless to say, pro teams pay much more attention to detail.
When I used to play quarterback, I kind of had to know everything that was going on. Not just know where you were supposed to throw the ball, or who you were handing the ball off to. I'd know what the O-line was doing, what the running backs and receivers were doing…basically I'd have to know everything that was going on, including what the defense is supposed to be doing.
That's helped me out here getting the big picture of each play on offense. As a tight end in this system, you line up in a bunch of different spots, so you have to know what is going on for every play. I could be doing a couple of different things on each specific play. Knowing the general big picture concept of what's going on and knowing how to read coverages, even though it was a little simpler back in college, has still helped me on this level.
Other differences between college and the pros are that there's a little more camaraderie in college just because you're with the same guys for four or five years and you're able to build those relationships with those guys. You're together the whole year. There's really no offseason in college football because you're always at school working out. Even in the summertime we work out together as well.
Here, there's free agency, trades, guys being released. I think you're lucky if you get to spend a couple of years with a few of the same guys. I've gotten to become pretty good friends with some of the guys on the team, and it'd be cool if I could be their teammate for four or five years. That's tough in this league, since the average career is like three or five years or something like that. It's not that long. Because a lot of the guys are married, they have families that they spend time with when they're not here. The large majority of people aren't like that in college, so you don't have to worry about that. Also, there are people who are 10 years older than me here. In college, everybody's close to the same age. Overall, considering those differences, I think team chemistry is pretty good for a professional team.
If I could say I miss something from playing college ball, it would be my buddies. I miss doing the whole Saturday experience, playing a game and then going out at night. I like it here since I've been able to build good relationships with people and I've become pretty good friends with some people. I have no complaints for what's going on now. It's just more professional. Nothing bad, just different.
We don't really get to do much because we're so busy. The only days we can rest our bodies are Mondays and Tuesdays. After a loss on Monday, we have to work out before noon, then we have meetings from noon to like 2:30 p.m. or so, then I get a little running in and then I relax at home. Tuesdays I sleep in because that's my only day to sleep in, and afterwards I hang out with the guys. We pretty much just lounge around. I would like to see a couple of movies when I get a chance. I haven't seen "Jackass II," which I think everyone on the team has seen. I had to do something one day and a bunch of people went without me. I missed out. I've been meaning to see "The Departed" with Leonardo DiCaprio, Matt Damon, and Jack Nicholson. And I might have to go to opening night of "Borat," because I think that guy is hilarious. Other than that, I watched "Little Miss Sunshine" at the hotel before the Jacksonville game. It was interesting. It was kind of a dark comedy. I like Steve Carell, so it wasn't that bad.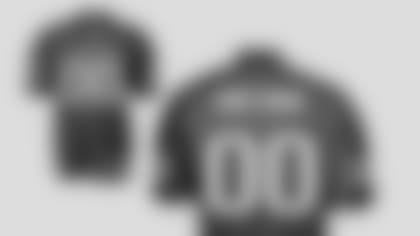 ](http://store.houstontexans.com/product/index.jsp?productId=1865446&cp=2237490&parentPage=family&clickid=mainnavgeartxt&parentPage=family)Anyway, I'm going to head out and get some rest since I'm pretty tired. Have a great weekend!