After four years with the big quarterback from a small Florida high school, head coach Justin Fuente has seen Memphis' Paxton Lynch develop from a virtual unknown to a potential first-round NFL Draft selection.
NFL teams evaluating the 6-7 quarterback will be impressed by three things, according to Fuente.
Lynch is currently listed at 6-7, 235 pounds. He gained a reported 30 pounds during his career with the Tigers.
"I don't know how tall they'll list him as at the Combine, but he has incredible length and he still has 15 or 20 more pounds that he can put on his frame so I think that's going to draw their attention, first of all," Fuente said.
Lynch's mobility is a huge plus for him. He rushed for 687 yards and 17 touchdowns in three seasons as a starter.
"Second of all, when they watch him move around, I think they're going to be amazed at how good an athlete he really is, especially for that size."
3. His intelligence and potential
Lynch rarely makes the same mistake twice, according to Fuente, but still has room for improvement.
"When they (NFL teams) sit down and talk to him, they are going to realize he's a highly intelligent young man that is living his dream right now but also really, really wants to learn to play the game at a high level," Fuente said. "And (he's) a guy that's really started to scratch the surface of what he can become."
Fuente, currently head coach of the Virginia Tech Hokies football program, arrived at Memphis in 2012. Lynch, who redshirted in 2012, became a three-year starter for the Tigers under Fuente. While some critics say that Lynch's inexperience in taking snaps from under center could be a negative, Fuente disagrees. Lynch won't struggle there, but he'll have the same growing pains as most players making the transition from college to the professional level.
"Andy Dalton who I had at TCU ran the same offense and stepped right in and played right for Cincinnati, playing under the center, had no issues there," Fuente said. "Paxton will have no issues with that. Will there be a learning curve with playing in the NFL? Absolutely. I think Paxton has got a tremendous amount of upside but there's going to be a lot of development and work as there is with most young quarterbacks along the way. Of all the things he's going to need to work on, I think he'll get over the hump from playing under the center much quicker than the speed of playing NFL football."
The full interview with Coach Fuente can be seen on "Texans 360," which airs Saturday nights at 11 p.m. CT on ABC-13.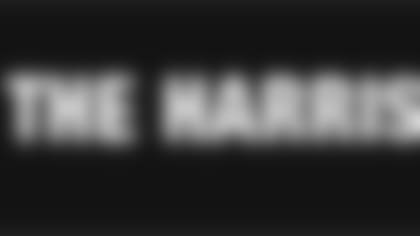 ](http://www.houstontexans.com/news/draftprospectreport.html)