He has this reputation for vicious hits. A rep that he will come flying in and break a receiver in half. No doubt some receivers keep a wary eye out for him.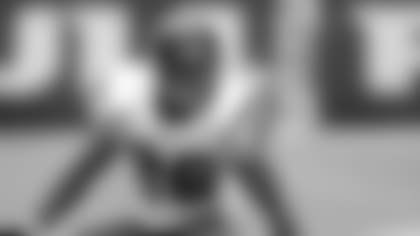 But Texans strong safety Glenn Earl virtually sneers at the thought.
Hard hitter? Nah. You ask Earl and he will tell you he's just your average slobber-knocker.
"Everybody on the defense hits hard," Earl said. "Some people get stuck with that (hard-hitting) moniker and some people get overlooked. But they all hit hard in this league.
"And every game is a new game and everybody has a chance to make a name for themselves. So I wouldn't put too much stock in that. It's all about what kind of a play you're going to make the next game."
After all, Earl believes it would be counter-productive to play the game with spectacular hits in mind. It's something that must come naturally.
"You can't focus on something like that," he said. "If you try to make big hits, you'll miss tackles. You'll be ineffective.
"If it happens, it happens. You just basically want to concentrate on being a sure tackler first and doing what's necessary. Then you let people write the stories."
Few stories are written about defensive backs who hit like sledgehammers, though. The trend in recent years has been toward the "cover back" whose big plays usually are interceptions and passes defensed.
"I'd say safeties are physical," Earl said. "Safeties have to be physically capable so every safety lifts weights.
"Some safeties might not. Some of them might just want to play the pass. But I think most safeties have a physical nature."
The Texans are last in the NFL in defense, allowing 483.7 yards a game, nearly 100 more than the second-worst defense, Green Bay (388.3). They also give up the worst percentage (68.4) in third-down conversions and lead the league in penalty yards (237). Like the rest of his teammates, Earl makes no excuses and readily accepts the barrage of criticism flying the way of the Texans' defense.
"It's definitely deserved," Earl said. "We've played terrible. We haven't stopped anybody yet and it's very frustrating."
Though the Texans have several new players and are playing a new 4-3 scheme, Earl did not think the defense would struggle this badly coming out of training camp.
"Not at all," he said. "We definitely didn't see it coming. We prepared well and practiced well all through training camp and now we're just not performing. It's very disappointing.
"I'd have to put my personal play as disappointing also. I don't think there's anybody on the defense who is playing well right now."
At least he's not hurt. Earl injured his shoulder in training camp before last season and it basically wrecked his season. He was on the inactive list for three games and didn't see any action in three others last year.
He came on strong toward the last of the season, starting the final seven games. That included the Dec. 4 game when he had a career-high 11 tackles against Baltimore and Dec. 18 when he got his first career interception and led the team in tackles with nine against Arizona.
Still it was a far cry from his rookie year in 2004, when Earl started nine games and finished with 66 tackles. Comparatively, the 2005 season was like an episode of "Lost."
"It was a frustrating season," Earl said. "I dove for a pass in practice, probably shouldn't have dove, and my shoulder popped out. What can you do about it?"
Drafted in the fourth round in 2004, Earl played at Notre Dame where he started his career as a receiver. But he doesn't think his career on offense gave him any particularly keen insight into the minds of receivers.
"That was a long, long, long time ago," Earl said. "I loved it. I'd say my change to defense was for the better, but I would have liked to have stayed at receiver. I had been a receiver in high school.
"But everything's so simple in high school. When you get a defensive playbook in college, you're basically learning football from the start."[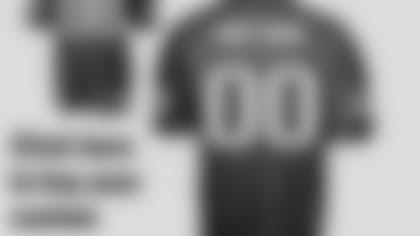 ](http://store.houstontexans.com/product/index.jsp?productId=1862013&cp=2237490&clickid=mainnavgeartxt&parentPage=family)
His move to defense with the Irish was largely his idea, one he is thankful for now.
"I just kind of looked at the depth chart on both sides and I saw an opportunity to play on defense," Earl said. "I thought that I could play a lot earlier as a defensive back and it worked out well. I definitely wouldn't be here right now if I were still a receiver."
Now he just wants to help improve the Texans' defense.
"I want to step up and play better," Earl said. "I think everyone wants to play better and I think if we do that, we'll start having W's in the column instead of L's. Everyone has to step their game up and be accountable."
EDITOR'S NOTE:Jim Carley is a veteran Houston sportswriter who has covered the NFL for more than 25 years. He has worked for such newspapers as the Fort Worth Star-Telegram, The Houston Post, the Los Angeles Herald-Examiner and the National Sports Daily covering such teams as the Dallas Cowboys, the Houston Oilers, the Los Angeles Rams and the Oakland Raiders.