Any NFL quarterback will admit that it's difficult to execute a play-call when you have to deal with a disguised coverage, blitzing linebackers and stunting defensive linemen. Not only do you have to have great instincts to manage such a situation, but you also have to be on the same page as your teammates and have great concentration.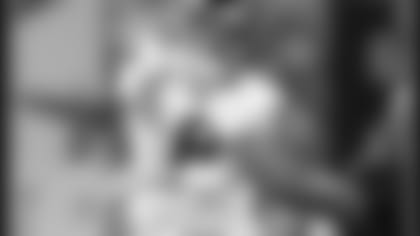 Carr will do his best to ignore the crowd noise this Sunday.

That's a lot easier said than done when you can barely hear yourself talk due to thousands of screaming fans who are rattling you and want nothing more than to break your focus.
This Sunday, the Texans will enter one of the NFL's noisiest arenas for the simple fact that it is one of only five indoor stadiums in the league.
As loud as outdoor stadiums can be, more noise obviously escapes from them. However, inside enclosed stadiums such as the Indianapolis Colts' 56,127-seat RCA Dome, the crowd noise is magnified when it reverberates off the roof and the stands.
"In the RCA Dome, where everything is enclosed and you've got those fans wound up, it really is deafening," Texans wide receivers coach Kippy Brown said. "It rattles your ears."
Considering how critical each possession and down in football is, concentration and communication are essential for offensive success. If a quarterback yells out the snap count and audibles at the line of scrimmage and his teammates can't hear him, a penalty or a broken play usually follows.
With that in mind, hand signals become vital and they help players communicate without the risk of being drowned out by the crowd. Even so, imagine taking an exam with your ear next to a loud speaker. It's a little difficult to think clearly.
To prepare to play at the RCA Dome, the Texans have been training inside their practice bubble to simulate the echoing noise that they will deal with this Sunday. Furthermore, the offense has been practicing with some high-decibel "crowd noise" in the background.
Football operations assistant Jeremy Stephens sits by a stereo throughout practice and every time the first-team offense enters a huddle and approaches the line of scrimmage, he pumps up the volume.
"The (CD) we're using comes from a concert. It's kind of homemade," Stephens said. "It adds a whole different dynamic to practice. By having the speakers there and the crowd noise it prepares the players a lot better for the game."
Texans head coach Dom Capers views practicing with crowd noise just as important as running opposing teams' plays or practicing kickoff coverage. The effect that a boisterous crowd can have on an opposing team is immeasurable.
"It's so important that you prepare with (crowd noise) because you get into your team work and guys can't hear a thing," Capers said. "So they have to go on hand signals and a lot of other things."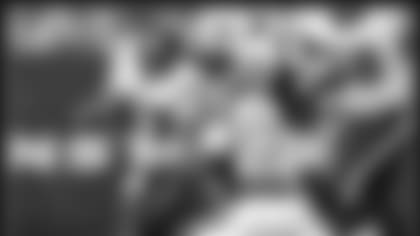 Davis will look to quiet the pro-Colts crowd in his first start at a visiting stadium.

The simulated crowd noise becomes even more of a factor inside the Texans' small practice bubble because of the echo that it causes. It may be annoying, but players realize that it's better to get used to playing with noise before the game rather than be startled by it once the game begins.
"The noise is louder in practice than it is in the stadiums," Texans quarterback David Carr said. "You've got to work with it. I think that's a little advantage to having a bubble like this so we can pump some noise in here. I think it helps."
Even though the Colts are still nearly 1500 tickets shy of selling out for this weekend's contest, the Colts players are counting on their fans to help them out and give them that extra edge.
"I think most teams feel like they should be a better team at home because of the 12th man advantage," Colts quarterback Peyton Manning said. "Our fans have been supportive this year. I think it certainly helps from a crowd-noise point of view."
The Colts are a difficult team enough without having to worry about how loud their crowd can be. Due to their diligent preparation, though, the Texans are limiting how much the crowd noise will affect them this Sunday.