When you start from day one of your first training camp, it might appear as if you've been around forever.
But while quarterback David Carr has plenty of experience under his belt, he's not exactly a grizzled old veteran. Carr is just entering his third season. And he hasn't even begun to scratch the surface of his NFL career.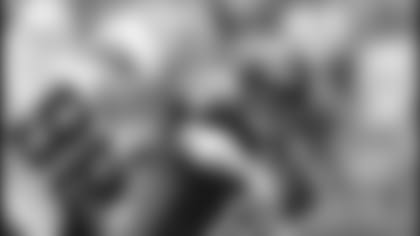 "The encouraging thing for us at quarterback is that David is now going into his third year as a starter," head coach Dom Capers said. "When we drafted David, our intention was to put him in from day one. That wasn't easy to do but we felt the best thing as a first-year team was to let David grow with us.
"He had a unique first year in that he was able to play every day. Last year he started off strong but ran into some injury problems. But he finished fairly strong and we expect him to be the best that he's been this season."
Carr took his lumps that first season, getting sacked 76 times. In 2003, he had his first taste of the injury bug. Both seasons were part of the growing process. And as Carr and the Texans enter their third season, there is renewed hope that Houston's offense now has the experience and talent to start putting some serious points on the board.
"There was a lot going on that first year," Carr said. "I wouldn't want to go through that again. It was cool, it was a neat experience and everything was a first for me and the rest of the team. But I'm glad those days are behind us.
"I feel comfortable with where we're at right now and I feel comfortable as a quarterback. I think the guys around me feel comfortable with me in there. Most of us in the huddle right now have played together and the guys I haven't played with yet have played a lot longer than me. It's a good feeling."
After taking every snap as a rookie, Carr missed four games last year due to ankle and shoulder injuries. He still managed to throw for 2,013 yards with nine touchdowns and 13 interceptions, upping his completion percentage by 4.3 percent. His touchdown passes averaged 36 yards.

Carr looked impressive during the off-season. He still has plenty of zip on the ball and it's obvious he has more command of the offense.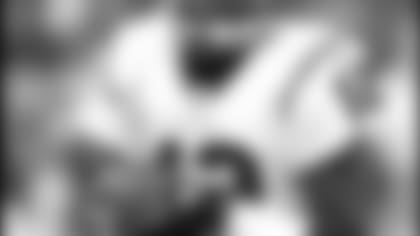 But Carr isn't the only quarterback on the roster and last season provided a case study on the need for solid backup quarterbacks. Not only did Carr miss four games, but Tony Banks, who played well in relief, landed on injured reserve after breaking his hand against Atlanta. Rookie Dave Ragone ended up starting twice before Carr returned.
"Tony stepped in and showed that he's certainly a capable backup," Capers said. "It just shows you that you can never have enough quarterbacks because you never know how that position will work out."
Ragone has the inside track on the third quarterback slot as he battles seventh-round draft pick B.J. Symons, who assaulted the record books in his lone season as a starter at Texas Tech. The practice squad limit has increased from five players to eight so Symons could land there once the season starts.
The AFC South currently houses the reigning co-MVPs in Colts quarterback Peyton Manning and Titans quarterback Steve McNair. The Jaguars boast second-year standout Byron Leftwich under center. Add Carr to that trio and you have the league's best passing quartet. But Carr knows that potential doesn't get you far unless is translates to wins.
"When you only win four or five games a year, there's a lot to think about in the off-season," Carr said. "But we improved everywhere. Now we just have to improve in the win column.
"I can't go out and say we're going to win 10, 12 games. But I know that we can go out and play like we're going to win those games. I can improve my completion percentage and guys can run better routes. I can say that we're going to better. If that means more wins, then that's good."
QUARTERBACKS:Carr (third season), Banks (ninth season), Ragone (second season), Symons (rookie, seventh round)
FUN FACT:Carr might not conjure up images of Fran Tarkenton or Michael Vick, but the 6-3 signal-caller owns some serious wheels when he needs them. Carr has rushed for 433 yards and five touchdowns in just 28 career games, ranking eighth in yards and sixth in average (5.03) among quarterbacks over the past two seasons.