Try as he might, defensive tackle Travis Johnson could not escape the crosshairs. His coach and his teammates had him squarely in their sights entering this training camp.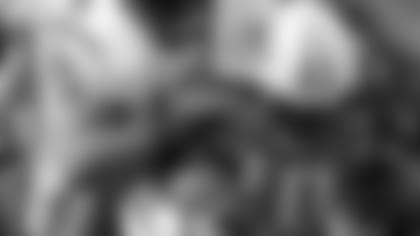 Johnson, the Texans' first-round pick last year, had an inauspicious first season. He started only three games and had modest statistics of 46 tackles and 1.5 sacks.
More was expected from the 6-3, 315-pounder from Florida State. And head coach Gary Kubiak wasn't subtle about issuing a challenge early in this training camp.
"It's not just me," Kubiak said. "It was our team's challenge. The players would look at him and say, 'Hey Travis, let's go. We need a big-time year out of you.'
"That's just about all of us; that's just not about me trying to get him in the right direction. We're all trying to get everybody in the right direction."
To Johnson's credit, he wasn't offended by the challenge. He knew there were reasons for his less than spectacular season, beginning with his being a little overweight.
"If they give you enough money and ask you to lose 20 pounds, you lose 20 pounds," Johnson said. "That's what I did. You just do what you're asked. I did my part during the offseason, now I have to do my part in this part of the season.
"Every day I'm going to try and prove myself and prove everybody wrong. The people who said I couldn't do it are wrong. That's all you can expect to do is put a little fire on it and keep going. I fight best when my back is against the wall."
Besides, Johnson knew last year was a big learning process. He had been trained in a 4-3 defensive system and was asked to play in a 3-4. Everything was new, so all things considered, Johnson wasn't that disappointed with his 2005 performance.
"You draft a 4-3 defensive linemen to play a 3-4 and hold up guys 340 pounds, and all my attributes coming out of school were not utilized," he said. "If I play head up on a guy and he knows where he's going, I don't know where he's going. I'm not kicking off, I'm not doing anything. I'm not using the gifts that God gave me to elevate myself.
"I was actually kind of happy with my season, the way I performed as far as getting adjusted to doing something new and actually doing a pretty good job. I finished with 46 tackles. That's alright."
But losing the weight certainly hasn't hurt.
"That was probably the hardest thing, because rehabbing and losing weight at the same time is a tough thing," Johnson said. "I went after it a little different, kind of the way I went after it my senior year in school.
"I feel a lot better. My back doesn't hurt anymore. It was tough. Last year, I had to put the weight on to play that defense. Now I'm starting to feel good."
The coaches are starting to notice his performance.
"I've been very impressed with Travis," Kubiak said recently. "You don't want to put the cart before the horse. I'll tell you all like I told him, 'Travis, it's time to be a big-time player on this team, and there isn't another year of growing. Now is the time.'
"He comes out and misses time during the offseason due to injury, which is not his fault. A lot of players can relax a little bit when that happens. We've challenged him in front of the football team before we took our summer break that he had more to do than anyone else on this team, and he stayed here and he did it.
"He's developed a new habit. He's been out here every day busting his tail and he needs to do that for us. I think he's challenged himself. He knows what the team expects of him. I think he's challenged himself. He knows how important it is to him."
Johnson admits that the challenge has made him better.
"Everybody wants to get a little upset when you get called out by the coach," Johnson said. "At the same time, if he didn't like you or care about you, he wouldn't say something to you.
"I just had to step up to the challenge. Like I said before, I think I'm a lot better when my back is against the wall. When somebody challenges me and says I can't do something, that's when I step up and do it."
Anthony Weaver, his teammate on the defensive line, also has noticed the difference.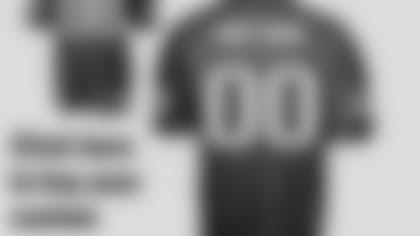 ](http://store.houstontexans.com/product/index.jsp?productId=1862013&cp=2237490&clickid=mainnavgeartxt&parentPage=family)
"Travis has definitely put his best foot forward," Weaver said. "He's come out here and worked hard all offseason and dropped some weight. He is looking real quick out there and I think he'll be a great three-technique for us to hopefully keep me out there on the outside."
Johnson says he doesn't mind the added pressure of this training camp.
"Not really. Football is football," he said. "Everybody has pressure on them. I don't think (Kubiak) singled me out. He just asked me to step up a little bit. He came to me privately and talked to me about it. I knew I had to step up, so I wasn't worried about it.
"I've had a decent training camp, but I think I can get better. The conditioning probably is the No. 1 thing. And I work on my techniques every day."
That combination could mean a big season for Johnson, and the entire Texans' defense.
EDITOR'S NOTE:Jim Carley is a veteran Houston sportswriter who has covered the NFL for more than 25 years. He has worked for such newspapers as the Fort Worth Star-Telegram, The Houston Post, the Los Angeles Herald-Examiner and the National Sports Daily covering such teams as the Dallas Cowboys, the Houston Oilers, the Los Angeles Rams and the Oakland Raiders.