This week, Deshaun Watson takes NASA with him to Paris and The Bachelor finale gets a Texans twist. Enjoy!
-Bonjour, Paris!
"When it comes to style, I think it's important to be yourself. You can't worry about what other people are doing." –DeAndre Hopkins
"What is that…velvet?" – Drew Dougherty every time I wear velvet
Paris Fashion Week just wrapped up and where there are man-pris and sockless loafers, NFL players can't be too far. Deshaun Watson continued his Tour de Europe with a stop in Paris this week and met a few famous friends:
1. Real Madrid's Sergio Ramos
The other NFL wide receiver who makes one-handed catches.
But the coolest part was this shoutout from a NASA Flight Director, because OMG NASA!!!
-The most dramatic and painfully long Bachelor season finale EVER. Chris Harrison was NOT JOKING AROUND!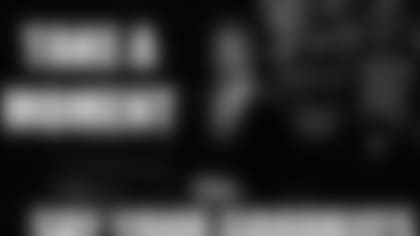 Real talk, #TheBachelor was the No. 1 trending topic for two nights in a row so I must report this and don't judge me for watching and besides, JOHN HARRIS WATCHES TOO! Besides, it will come full circle back to the Texans in a total plot twist you won't see coming.
But first, here's a quick recap of what went down this week...
Part 1 (Monday night): Arie proposes to Becca, but weeks later decides he should have proposed to Lauren. He decides to end it with Becca but for some inane reason allows the cameras to film the whole excruciating thing. I go to bed angry after this THREE-HOUR episode and try not to break things at work the next day. 
Part 2 (Tuesday night): Becca faces Arie for the first time since the breakup that aired 24 hours earlier. Arie, who spent the past few weeks patching things up with Lauren, gets down on one knee to propose Lauren (now on LIVE television). Lauren says yes as the live studio audience claps confusedly. Becca is backstage while this is all happening.
Who says romance is dead?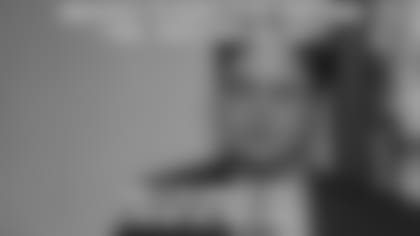 Here's where I bring it all back to the Texans.
On my weekly DeepSlant podcast, Texans ambassador J.J. Moses dropped a bombshell. He has only watched one season of The Bachelor, the one where HIS FRIEND WAS THE BACHELOR.
(Photo credit: J.J. Moses. Pictured left to right: J.J. Moses, Chris Soules, Seneca Wallace)
It's ok. I'll give you a minute to pick your jaw up off the floor.
That's Season 19's Chris Soules, the Iowa farmer who had trouble finding a woman who would leave her life to move to Iowa, and former NFL quarterback Seneca Wallace. Soules and J.J. are from Iowa. Wallace and J.J. played football for Iowa State.
And here I was bragging that my friend's husband was friends with the brother of Sienne who almost made it to the famous Hometown Date episode. Almost. (Literally, smh. I'm so uncool.)
Side note: Don't worry about Becca, she won't be a free agent for long. She's been named the next Bachelorette and I'm sure she'll be just fine.
-Serious note:
A good friend and colleague Patrick D. Starr is currently in the hospital recovering from a very serious multi-car crash that killed his father. Pat D., as I call him, is a single dad of four kids and covers the Texans year-round. If you feel so inclined, Pat's brother started a Go Fund Me page where you can donate to help with medical costs and support Pat's children. I'm sure any amount would be appreciated as Pat D. cannot return to work and is still expected to be in the hospital at least a few more weeks.
(Click here to donate.)
When it comes to striving toward doing great things for Houston and creating memorable experiences, the Houston Texans organization passionately dives straight into the local Houston community.