Anthony Weaver, the Texans' new defensive tackle who came over in free agency after four productive years in Baltimore, is walking off the field after another long, hot training camp session.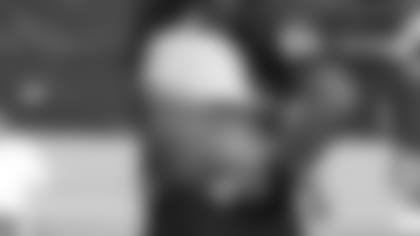 Some players are dragging. They're sweating profusely and feeling the weight of the world on their shoulders. But not Weaver.
There is bounce in his step and a gleam in his eye. He's sweating just as much and has worked just as hard, but he couldn't have a wider smile on his face.
"I've always been that way," Weaver said with a laugh. "It's fun, you know, hanging around these guys is fun. As long as you're going out there and playing well, it continues to stay fun. That's what we're going to try to do this year.
"I enjoyed myself in Baltimore, too. I'm always in the same mood. I mean, how many jobs can you go running around and joke around and still work hard? I feel fortunate to have this work."
The Texans feel fortunate to have him working. He already has had an excellent 10 days of training camp and coaches have raved about his work ethic and production, which is just what they expected.
In four seasons with the Ravens, Weaver played mostly left defensive end and had proven himself tough against the run and a solid, if not spectacular, pass rusher. He came to Texas with 117 career tackles and 14.5 sacks for minus-104 yards.
But last year wasn't all fun and frivolity for Weaver. He spent much of the time on the sidelines with an assortment of nagging injuries, missing six games entirely and starting only eight. He still had a huge game against eventual Super Bowl champion Pittsburgh, racking up 10 tackles and two sacks, both career highs.
And the time on the bench, though frustrating, never got him down.
"Injuries are going to happen in this game," Weaver said. "It was kind of a fluke. I had a dislocated toe and I tried to come back too early and I tweaked my back a little bit and it went on from there. But that's how injuries are. You just pray and hope that it's not your time.
"That was my first time (to be injured).  It was frustrating, especially because you just want to be out there helping your team. But it's something that makes you stronger."
Weaver also had never had a major injury at Notre Dame, where he attracted the eyes of pro scouts when he won team MVP honors by leading the Irish in sacks with seven in 2001. He also accumulated 21 tackles for loss, second most in Notre Dame annals behind Ross Browner's 28 in 1976.
Now, for the first time in his career, Weaver is playing almost exclusively inside, lining up as a down lineman instead of standing up at end as he has done most of his career. He takes it as a significant challenge.
"It's a brand new start," he said. "It's a brand new defense, the 4-3. It's more of an attacking defense and takes me back to my college days a little bit.
"And I'm playing a new position, the three technique. It's a new world down there, but you've just got to go out there and try and get better every day, and hopefully we can be one of the better defenses in the league."
Weaver says there is much more involved in the switch than it might seem.
"It's a whole different ball game," he said. "Any time you go from end to tackle or tackle to nose, it's all new. You face more double teams. Everything happens a little bit quicker. You don't get up field to show your moves so you have to be really quick. So it's an adjustment."
And one the Texans feel he has taken to superbly.
"He's been everything we thought he was," head coach Gary Kubiak said. "And he's a leader on this football team even though he's been here just shortly, so we're very excited about what he's doing."
Weaver, however, still knows he has a long way to go.
"I think I've had a good training camp, but there's still so much to do," he said. "There's a lot of things I need to work on, whether it's pass rush or run technique. It's a fresh start and I just need to work on one thing every day, then hopefully at the end of camp try to put it all together and be a pretty good part of the defense."[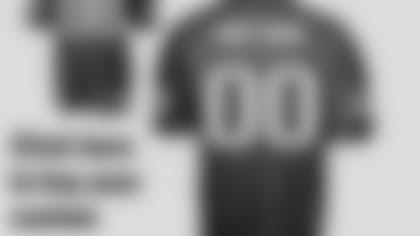 ](http://store.houstontexans.com/product/index.jsp?productId=1862013&cp=2237490&clickid=mainnavgeartxt&parentPage=family)
Part of his role as a leader is to help young players, but Weaver doesn't think first-round pick Mario Williams needs a lot of help.
"Mario's a special talent," Weaver said. "He's one of those guys you've got to teach him little techniques here or there. But there's not much work for him to be there. He's an animal, and when he gets out on the field he's going to make plays just because of his athletic ability.
"I try to talk to him probably more about off-the-field issues. The coaches will take care of the stuff on the field, technique here and there. I just talk to him about rookie issues he might have, dealing with training camp and how it's going to be a long season."
And naturally, Weaver has that ever-present smile on his face when he's talking.
EDITOR'S NOTE:Jim Carley is a veteran Houston sportswriter who has covered the NFL for more than 25 years. He has worked for such newspapers as the Fort Worth Star-Telegram, The Houston Post, the Los Angeles Herald-Examiner and the National Sports Daily covering such teams as the Dallas Cowboys, the Houston Oilers, the Los Angeles Rams and the Oakland Raiders.